Most Colorado residents are no strangers to facing off with a sometimes dangerous barrage from the sky – whether it's in the form of hail with a deadly potential , snow capable of bringing the state to a grinding halt , or ash raining down from a nearby wildfire. However, one type of aerial assault that often goes overlooked is the rain. After all, it's just rain, right?
But what happens when that rain is more than just the common afternoon storm? What happens when a year's worth of rain falls in just over an hour and gets funneled down a tight canyon full of outdoor recreation enthusiasts?
In 1976, Colorado saw the most powerful flood that the state had seen in 1,000s of years. The flooding occurred when a massive amount of rain fell in the Loveland area, most of which came down during a window of one to two hours. In total, it's estimated that 12 inches of rain fell over the course of a roughly four-hour storm. That's approximately 75 percent of the rain that typically falls in this area throughout the course of an entire year.
As you might guess, this sudden rainfall resulted in catastrophe, destroying Big Thompson Canyon.
According to reporting from Jason Pohl of The Coloradan , events started to unfold at around 5 PM on July 31st, 1976, with storm clouds starting to produce light precipitation in higher-elevation areas of Big Thompson Canyon. As the rain continued over the next couple hours, it got heavier and heavier.
Soon, torrential downpour started to bring rocks onto US Highway 34 – the road that cuts through Big Thompson Canyon. Rockfalls and mudslides are common in Colorado during periods of heavy rain, so this wasn't too out-of-the-ordinary – at least not yet.
Then, around 9 PM, under nightfall and flashes of lightning, the heaviest rainfall started to occur. That being said, it wouldn't be until two hours later that the National Weather Service would issue its first official warning about flash-flooding.
By the time all was said and done, 144 people would be dead, 5 would be missing, and an additional 250 or more injured. More than $35 million in damage would be caused. And a Colorado canyon would be changed forever.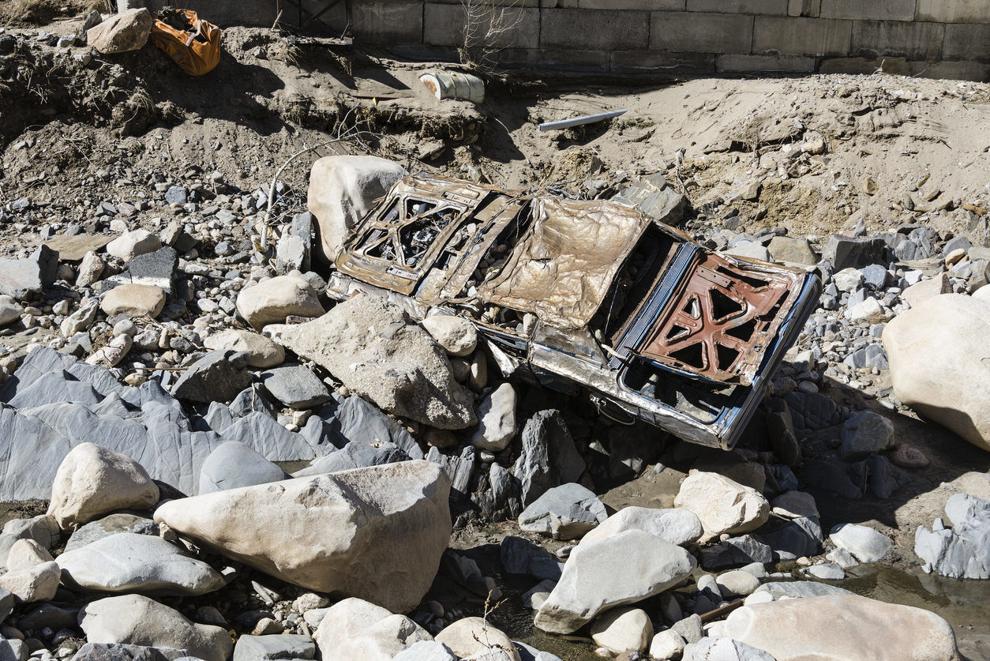 Reports at the time claim that this sudden rainfall produced a wall of water that charged through the canyon at more than 6 meters high – roughly 20 feet. Keep in mind that Denver Post archives show that the average depth of Big Thompson River was typically around 18 inches at the time. According to the 2006 book Natural Hazards and Disasters , this massive wall of water moved at an approximate 14 miles per hour, destroying 418 homes, 52 businesses, and 400 cars – many of which contained people trying to escape.
This flood was considered to be at least 4 times as strong as anything that had been recorded during the prior 112 years that records existed.
Included in those dead would be Sergeant Willis Hugh Purdy, a Colorado State Patrol employee that would spend his last minutes trying to warn people about the rush of water that was coming. Included in the still-missing would be George McCarty, a 21-year-old Denver resident that had left the bustling Mile High City for a relaxing camping trip.
Denver Post archives estimate that 4,000 people were in the canyon at the time of the disaster. It was Colorado's Centennial Weekend, which landed during a warm and sunny time of the year. As could be expected, outdoor recreation numbers were booming in the area of the flood at the time.
The main reason this flood was so destructive was the sheer amount of water that was moving with it. Records show that approximately 31,000 cubic feet per second of water was blasting out of the canyon – reportedly capable of moving a 550,000-pound boulder that was the size of a house.
That can be a little difficult to imagine, but consider that a cubic foot takes up roughly the same space as a basketball. Imagine 31,000 basketballs rolling past a single point in a single second. Even that can be difficult to picture.
To put this flow rate into perspective, the average streamflow at the mouth of Big Thompson River is around 57 CFS. The highest it's been in the last 10 years was 5,900 CFS in September of 2013 – during another abnormal and noteworthy flood in the canyon. Keep in mind that this high-flow close to 6,000 CFS is around 20% of the 31,000 CFS of water moving through the canyon on July 31, 1976.
Following the Big Thompson Canyon flood were weeks of clean-up. According to reports at the time, approximately 800 people were helicoptered out of the canyon, many of which were stranded in spots they had climbed to on canyon walls in search of safety. Terrain changes were made to the canyon that can still be seen today.
In 2001, on the 25th anniversary of that fateful day, a memorial was constructed to commemorate those who were lost. It's made of stone, listing the names of the deceased.
Today, many wonder if and when Colorado will see a flood of the same power. With so many canyons and gullies around the state capable of funneling a lot of water through a tiny space, there's plenty of flooding potential.
The number of recent forest fires haven't helped make the situation any safer, as burn scar areas are notorious for playing a role in flash flooding. Water once slowed down by thriving flora is free to blast down the slopeside following a blaze, making many burn scar areas too dangerous for outdoor recreation.
As far as Big Thompson Canyon goes, it's seen flooding since 1976, but nothing quite as extreme in terms of death toll. 
The most recent major flooding in Big Thompson Canyon occurred during a series of storms along the Front Range in 2013. During this 2013 flood, 8 people died and more than $2 billion dollars of damage occurred. The 2013 flooding lasted much longer than the deadlier 1976 flood, with 15 inches of rain falling over the course of a week. According to a 2013 Fox News article on the subject, the extremely high cost of this flood was mostly due to the water damaging close to 20,000 homes, as well as Loveland's hydroelectric power plant.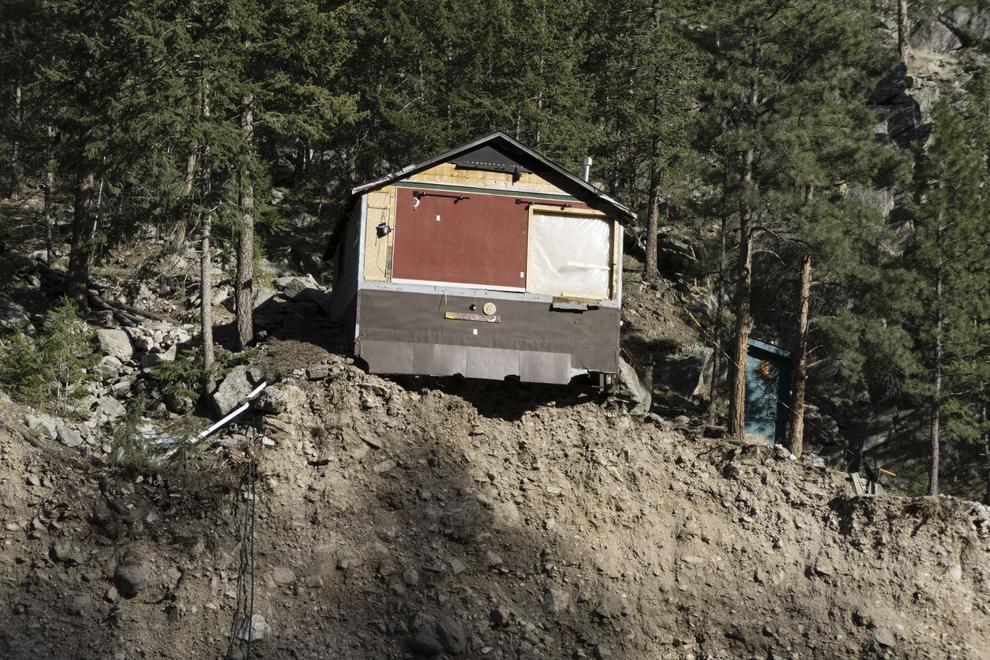 The next time you're out there adventuring and come across a sign that warns of a flash flooding risk, take it seriously. Know that the many deaths that occurred during the Big Thompson Canyon flood of 1976 are a big part of why these now exist.
According to the National Weather Service, those able to climb canyon walls were the safest during this flooding. Those attempting to drive out of the canyon faced the highest risk of death.
It's often easy to assume you'll be able to get to safety when the weather starts getting bad, but sometimes that can be too late and this assumption can get you killed.
Pay attention to the forecast and avoid canyon floors with no simple exit point. Keep in mind that heavy rainfall dozens of miles away can lead to flooding in your area, even when the skies are blue above you.
Moving to higher ground is always the best option when flooding is occurring, but make sure you've got a plan in place for how to get there. Know how you'll exit a dangerous spot and be realistic. This preparation could save your life.