A shootout took place near an entrance to Rocky Mountain National Park on Wednesday morning.
Here's what you need to know:
1. At approximately 10:15 AM on December 8, a National Park Service law enforcement officer was involved in a shootout near the Fall River Entrance to Rocky Mountain National Park after interacting with two suspects that were allegedly involved in a vehicular pursuit earlier in the morning outside of park boundaries.
2. During the interaction between the officer and the suspects, gunfire broke out between the two parties. This was initially vaguely described as a 'law enforcement incident' by officials, though additional information was released later in the day.
3. Two people were injured in the shootout, including the law enforcement officer, who was shot in their ballistic vest. Thanks to the vest, the officer did not suffer serious injuries. One of the suspects was shot by the law enforcement officer, though the extent of their injury was not released. Both the officer and the suspect that was shot were taken to a local hospital for care. The other suspect was uninjured and taken into custody.
4. A stretch of road between outside of the Fall River Entrance along US Highway 34 and the Deer Ridge Junction remains closed as an investigation continues. The closure stretches approximately 4.5 miles. Information about when this closure will be lifted has not been released, as of 2 PM on Wednesday.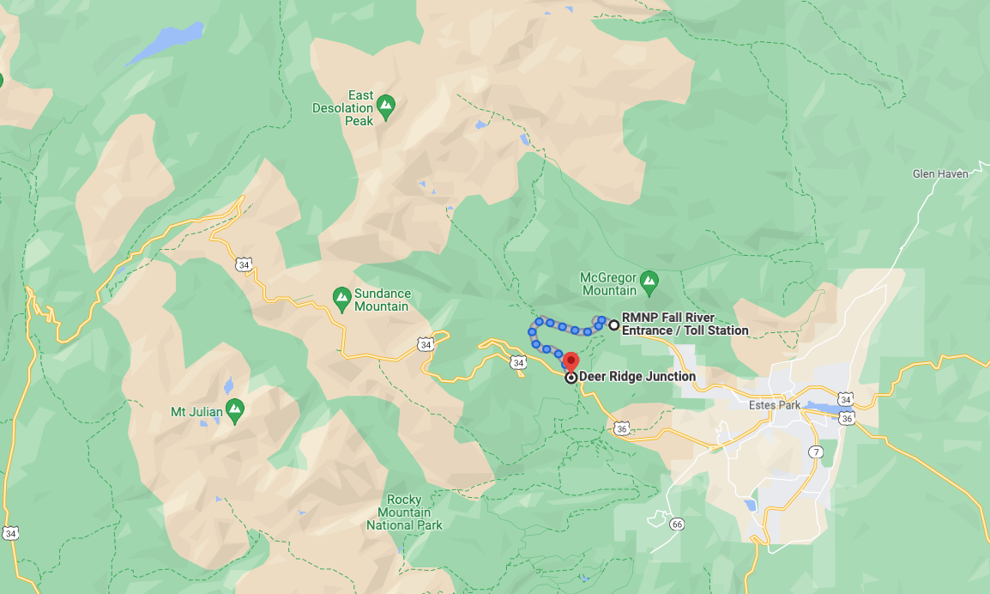 5. The Federal Bureau of Investigation is taking over the lead role in the investigation.
STAY INFORMED: Sign-up for the daily OutThere Colorado newsletter here