Mapping from the National Weather Service shows big totals across the state following a blizzard that hit Colorado this week, between December 12 and 14.
While totals in the range of six to 12 inches were reported in the northeast, wind gusts created massive snow drifts and made travel very difficult. In some cases, drifts up to 12 feet deep were reported.
Meanwhile, the northern and southwest mountains got the deepest snow totals. In a very small pocket of the San Juans, near Silverton, more than 72 inches of snow was reported to have fallen between December 12 at 5 PM and December 14 at 5 PM. Around that tiny pocket, totals of 48 inches or more were reported. Elsewhere, some parts of the northern mountains got more than two feet during the same period.
While the mountains and Eastern Plains were experiencing extreme weather conditions over the past couple days, Front Range residents got little more than a few chilly hours. Denver reported zero inches and Colorado Springs got 0.1 inches.
Where this snowfall landed can be seen on the map below: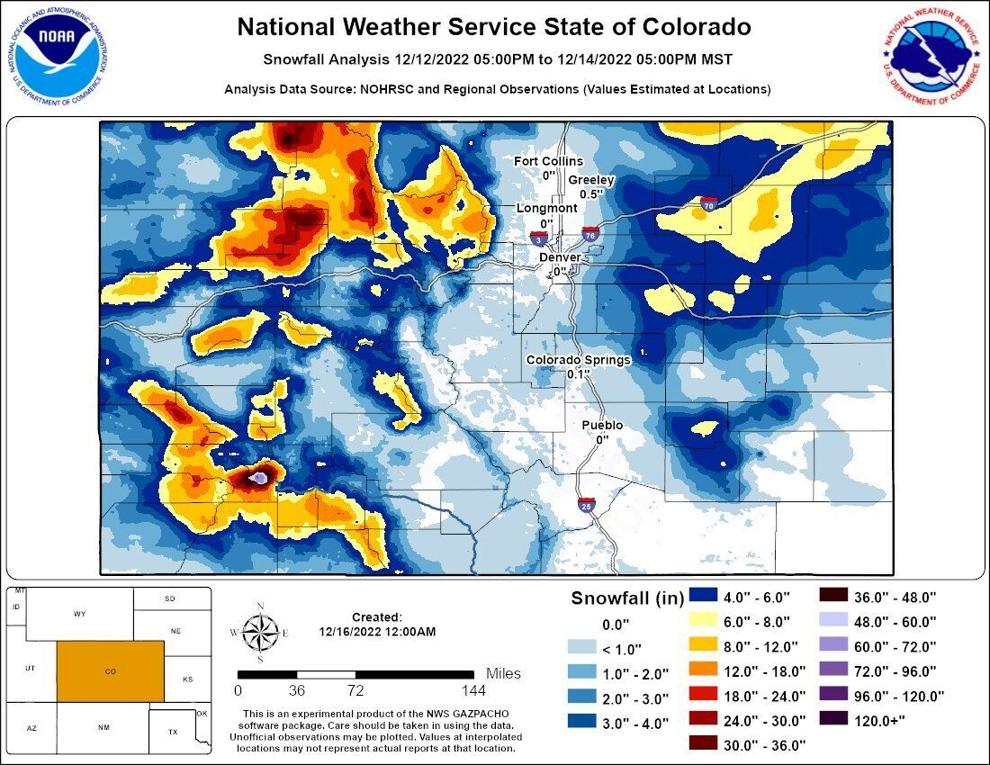 While there's not much snow on the radar over upcoming days, "hazardous" temperatures could hit Colorado next week. Stay tuned.
STAY INFORMED: Sign-up for the daily OutThere Colorado newsletter here