A popular resort in Colorado is about to start working on a gondola-based link-up between the ski slopes and downtown streets of the local mountain town.
Alterra-operated Winter Park Resort has announced their 10 to 15 year master plan for the development of the area, which includes a three-gondola connection from downtown to the ski village. The plan also includes adding 358 acres of new terrain to the resort and improving the lift infrastructure to allow for 22,375 skiers daily, up from a current comfortable carrying capacity of about 15,000.
The new gondola that would connect the resort to the town is planned to have a 10-person capacity, with the first and longest leg connecting downtown Winter Park to the Copper Creek Summit before connecting to other legs and eventually the resort village. A 'ski-back' trail would also exist, allowing those that accessed the mountain from town via gondola to make the return trip on their skis.
As a bird flies, the largest leg of this proposed lift appears span a bit more than 1.75 miles, or about 9,500 feet. To put that in perspective, the gondola connecting Breckenridge Resort to that town's downtown area is 7,592 feet long and the River Run gondola at Keystone is 9,481 feet long.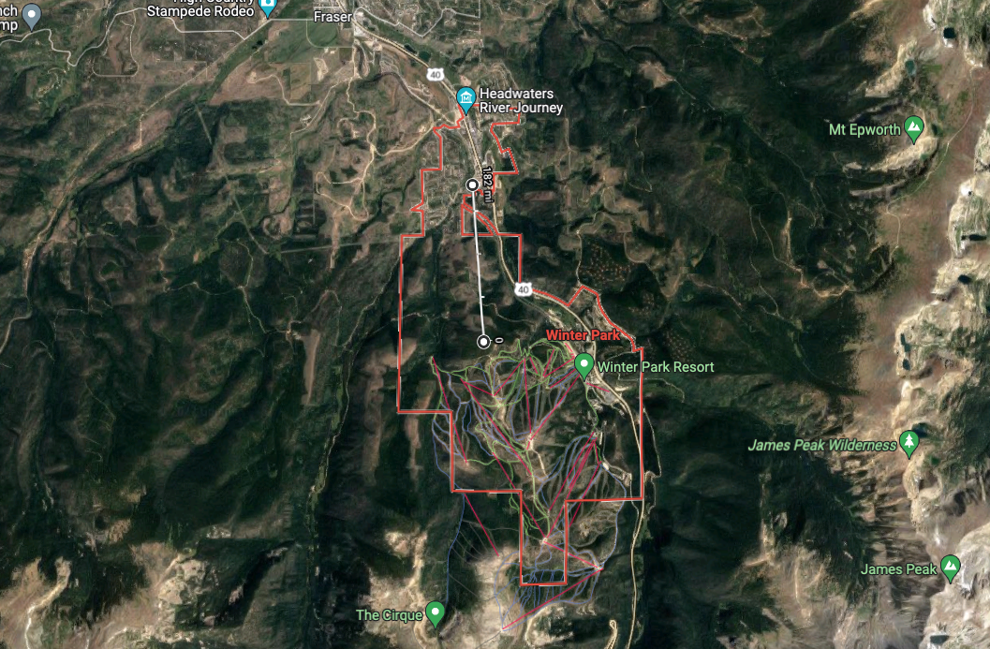 The lift would also allow Winter Park to improve access to its summer downhill mountain biking park, which goes by Trestle Park.
Winter Park Resort is one of the most popular resorts in Colorado, spanning more than 3,000 acres of skiable terrain. It's relatively close to Colorado's Front Range, roughly an hour drive from the western suburbs of Denver. See full details of the master plan here.
STAY INFORMED: Sign-up for the daily OutThere Colorado newsletter here