This cozy, lakeside Vardo wagon has recently been converted to an Airbnb rental, designed to provide a tranquil stay for adventurers seeking a unique twist on the classic fall camping trip. 
The five-star rated wagon is located just outside Boulder City Limits on around an acre of land that overlooks Gross Reservoir. According to the property description, the rental includes a comfortable queen mattress that sleeps two people, electricity, a fan, an electric heater, a 3-gallon water supply, a tea kettle, and a dry toilet.
"On the unique end of the spectrum, I have battery-powered lanterns that look like they have real flames and a ceiling covered with pages from an antique geography book," said host Cindy Myers.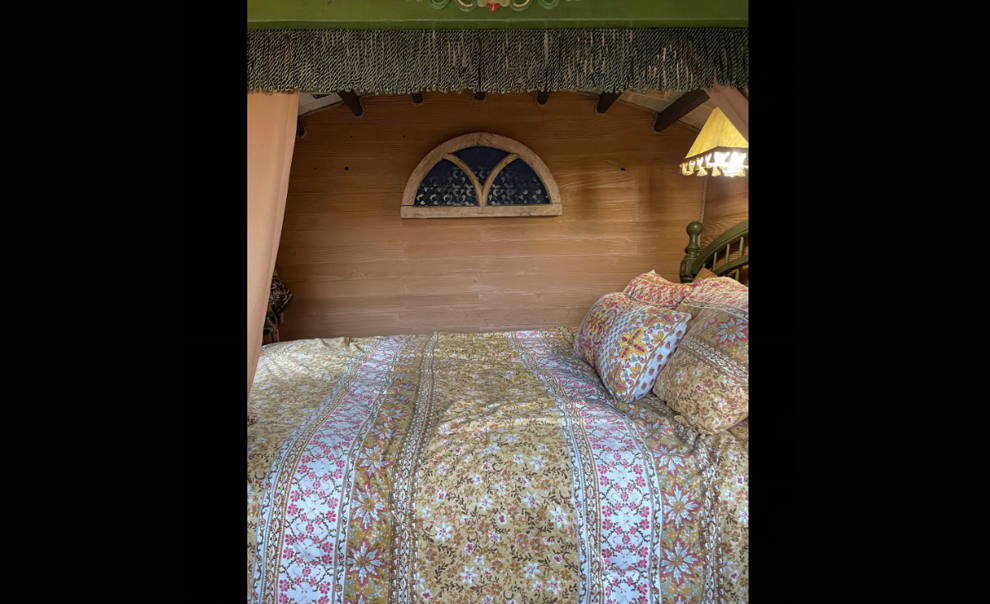 All good camping trips include ghost stories, right?
Undaunted visitors are welcome, and even encouraged, to conjure up a spirit or two using the wagon's Ouija board. The board is carved into a table inside the wagon, with its accompanying planchette hanging on a nearby wall. 
"Since Vardos are often associated with traveling merchants and entertainers, such as musicians, storytellers, and fortune tellers, I thought having a Ouija Board (along with some Tarot Cards) was a nice way to pay homage to the original Vardo and caravan history.  I am not aware of spirits that have been conjured, yet, but like my guests, if they treat the space with respect, they are welcome anytime," Myers said.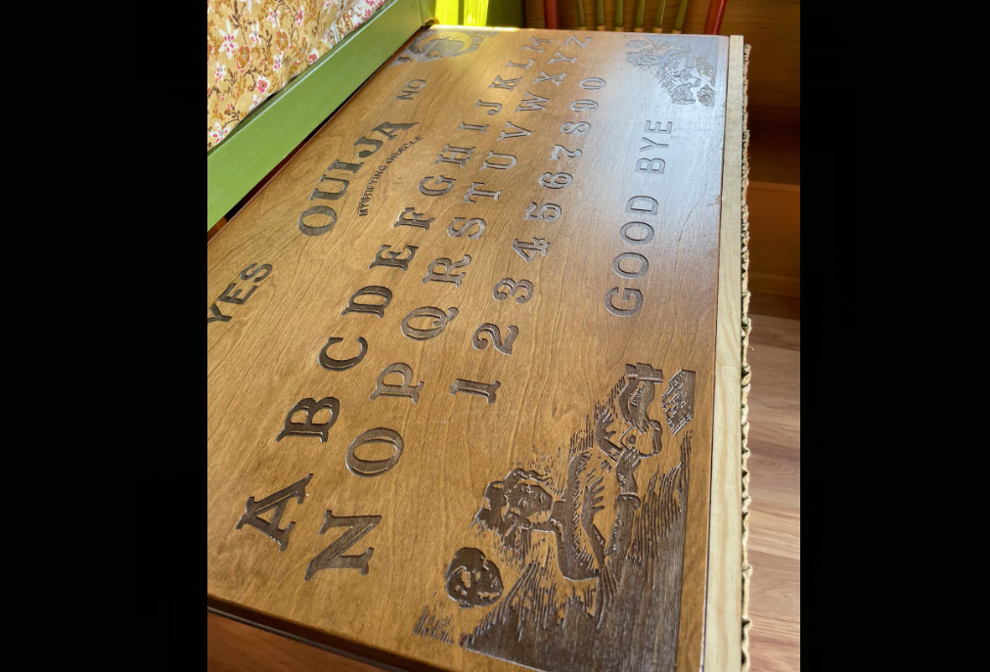 This newly rentable wagon has a perfect rating and several positive reviews on Airbnb.
"Absolutely charming, beautiful little place. The view is stunning and the wagon was so comfortable. Everything was tidy, organized, and clean. We loved all the amenities, it was so cozy and the drive up was gorgeous too!" one reviewer said. 
The wagon has been listed on the website for $100 per night. More information on booking can be found here.
STAY INFORMED: Sign-up for the daily OutThere Colorado newsletter here