According to a report released by Alamosa Volunteer Search and Rescue on Thursday, a fatal accident occurred earlier this month on the notorious Lake Como Road – one of the most difficult roads to navigate in Colorado.
On September 9, crews were sent to this route to follow up on the report of a rollover crash. An accident had occurred near the 'Jaws 2' obstacle. A vehicle fell off the road at this point, rolling several times with two people inside, both of whom were ejected.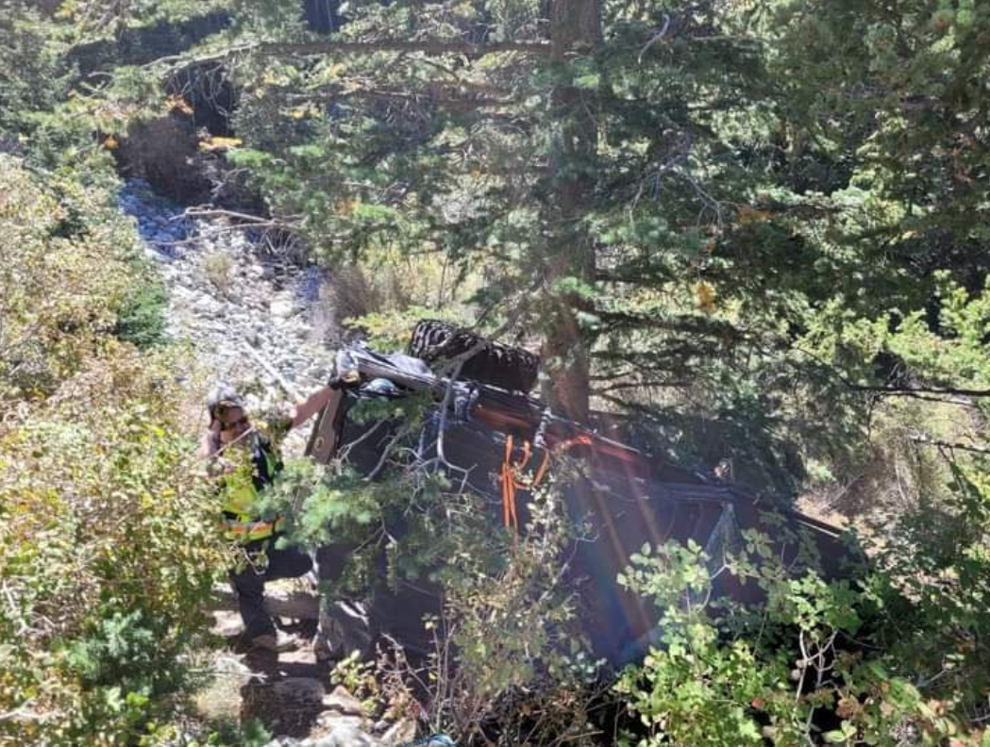 The passenger sustained non-life-threatening injuries and the driver was killed.
Two search and rescue rock crawlers were used to get the injured party and the deceased party out of the field.
Condolences go out to those impacted by this death.
Lake Como Road is located in Colorado's rugged Sangre de Cristo range, leading to the basin beneath Little Bear, Blanca, and Ellingwood peaks. It is often said to be Colorado's 'roughest' road, covered with large boulders and loose rocks, flanked by drop-offs along much of the route. Traveling the route requires a specialized vehicle.
Groups involved in this mission included Alamosa Volunteer Search and Rescue, the Alamosa County Sheriff's Office, Colorado State Patrol, and Colorado 4x4 Rescue and Recovery, who recovered the wrecked vehicle off the mountain.
If you're interested in supporting Colorado's volunteer-powered search and rescue operation, one way to do so is through the purchase of a CORSAR card. It's cheap, at only $3 per year.
STAY INFORMED: Sign-up for the daily OutThere Colorado newsletter here