Trying to predict upcoming winter trends can always be tricky, but the National Weather Service has one forecast sure to intrigue Coloradans in every corner of the state.
According to the National Weather Service (NWS), it's looking like a drier, warmer La Niña weather pattern could continue this winter for a rare third year in a row.
According to the NWS, La Niña typically occurs once every three to five years, a result of when surface temperatures of the Pacific Ocean cool. According to an article from Summit Daily, three straight years of La Niña conditions has only occurred twice over the past 70 years.
In the U.S., this typically results in colder and stormier than normal weather in the North and warmer, drier conditions in the south, NWS service data shows. Though caught between these regions, Colorado tends to get drier, warmer weather during La Niña years.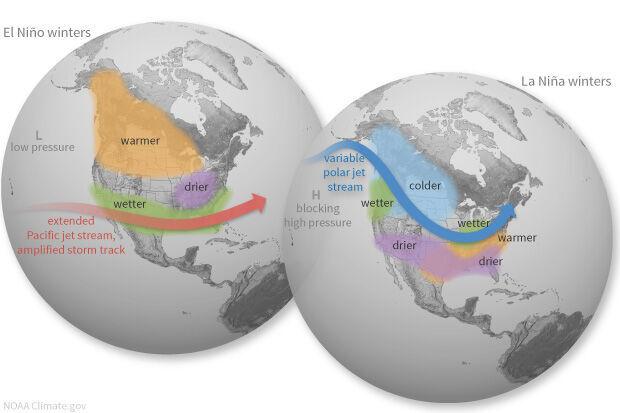 The NWS is calling for La Nina probability to gradually ease this winter from 86 percent to 60 percent between December 2022 and February 2023. 
"The forecaster consensus, supplemented with the latest models from the North American Multi-Model Ensemble (NMME), concurs that La Niña is the most likely outcome during the fall and winter. While a majority of NMME models suggest that La Niña will transition to ENSO-neutral in January-March 2023, forecasters are split on this outcome resulting in equal forecast probabilities for that season," a report from the NWS reads. 
The NWS provided map below illustrates how La Nina winters generally impact precipitation in Colorado by region.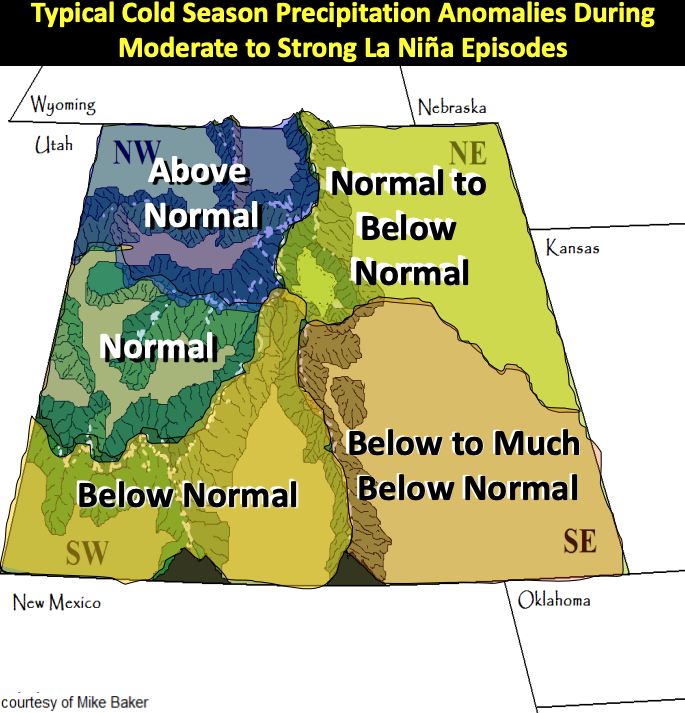 In other words, if you're looking for fresh powder, the northwestern and western parts of Colorado may be the best places to find it.
STAY INFORMED: Sign-up for the daily OutThere Colorado newsletter here