The National Weather Service has officially issued a La Niña Watch and if that forecast holds true, it will have an impact on what this winter looks like in Colorado.
In short, La Niña can be described as a natural climate cycle that is marked by the occurrence of colder-than-average sea water in the central Pacific Ocean and stronger than normal east winds. In contrast, El Niño conditions are the opposite with warmer water and weaker winds. Each set of conditions tends to take place every three to five years on average.
With the winter of 2021-2022 shaping up to be a La Niña year, Coloradans can expect weather in their state to be a bit drier than the norm, with stronger winds and less snow. This can amplify issues of drought that may intensify during the summer and fall – likely to be particularly problematic on the western side of the state in upcoming months. La Niña conditions were also present last year, with Colorado having below-median snow throughout the season on a statewide scale.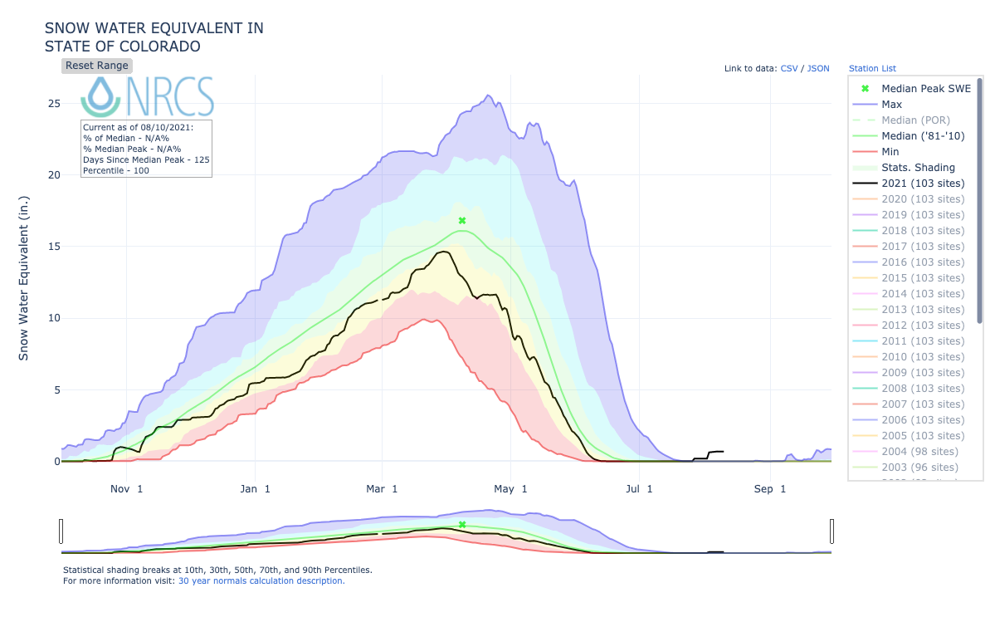 In contrast to Colorado being drier, La Niña seasons tend to mean more snow for the Pacific Northwest. Those looking to make some powder turns may want to plan a trip to this part of the country.
The maps below show how El Niño and La Niña years tend to impact the United States.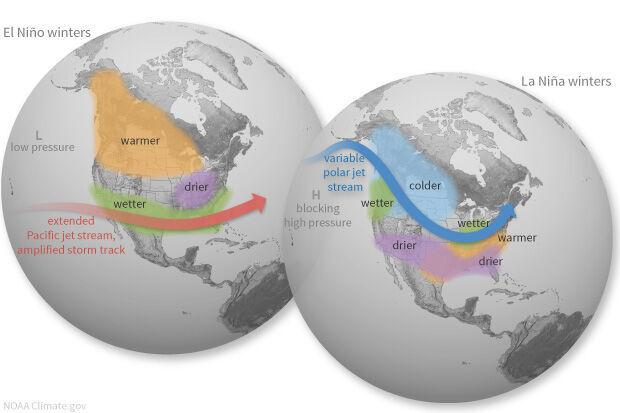 So there you have it – expect a cold winter in Colorado without too much snow. That being said, it's weather and weather is always subject to change. In Colorado, it's best to be prepared for anything.
Not looking ahead to winter quite yet? Here's when you can expect to start seeing fall colors.
STAY INFORMED: Sign-up for the daily OutThere Colorado newsletter here