If you've made the trek to the summit of Longs Peak via the Keyhole Route, you probably remember passing outhouse structures along the way. If you've made the trek very recently, know that the outhouse structures you passed are award-winners, built with a design that lets them withstand strong winds and allows for more responsible collection of human waste, without limiting a bathroom-goer's stunning view.
Awarded by the American Institute of Architects, the official award that these fancy toilets won was the "Small Project Award," which is reserved for structures less than 5,000 square feet. Obviously, these toilets are much, much smaller than that.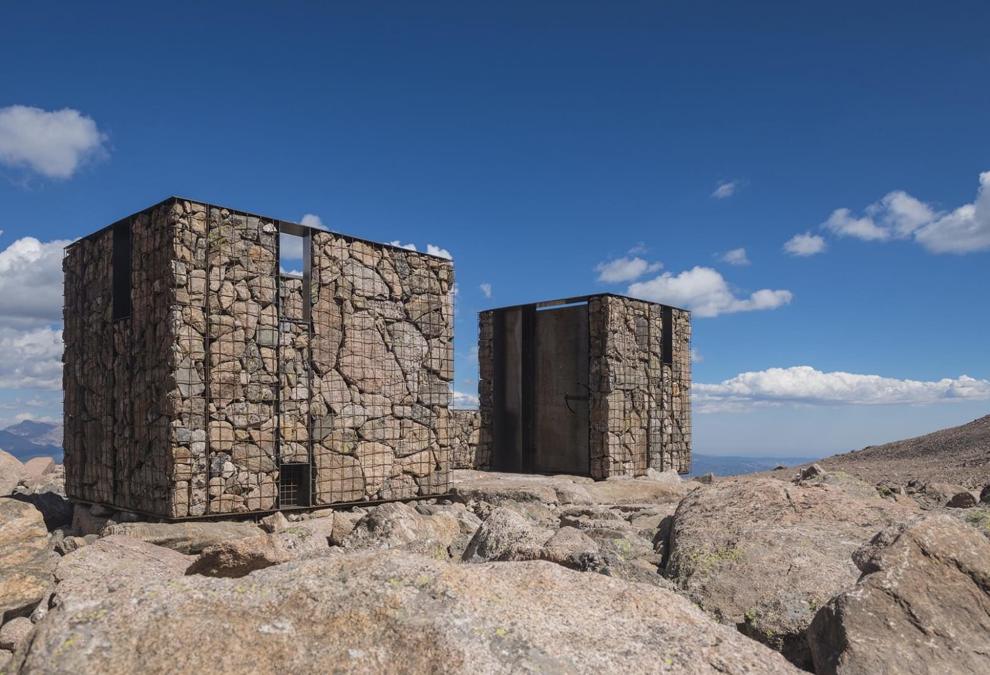 What's perhaps most impressive about these toilets is that they're built to withstand windspeeds of up to 225 miles per hour, according to Fast Company. This feature is very important, as Longs Peak is known for its strong winds. Some sources claim that the strongest wind gust to ever occur in Colorado was on this peak at 201 miles per hour.
Two of the toilets are located in the "Boulder Field" portion of the Keyhole route. This is located approximately 6 miles from the start of the trailhead at around 12,760 feet in elevation. It's remote, it's rugged, and dangerous weather is common. Toilets are also located at Chasm Junction and Chasm Meadows.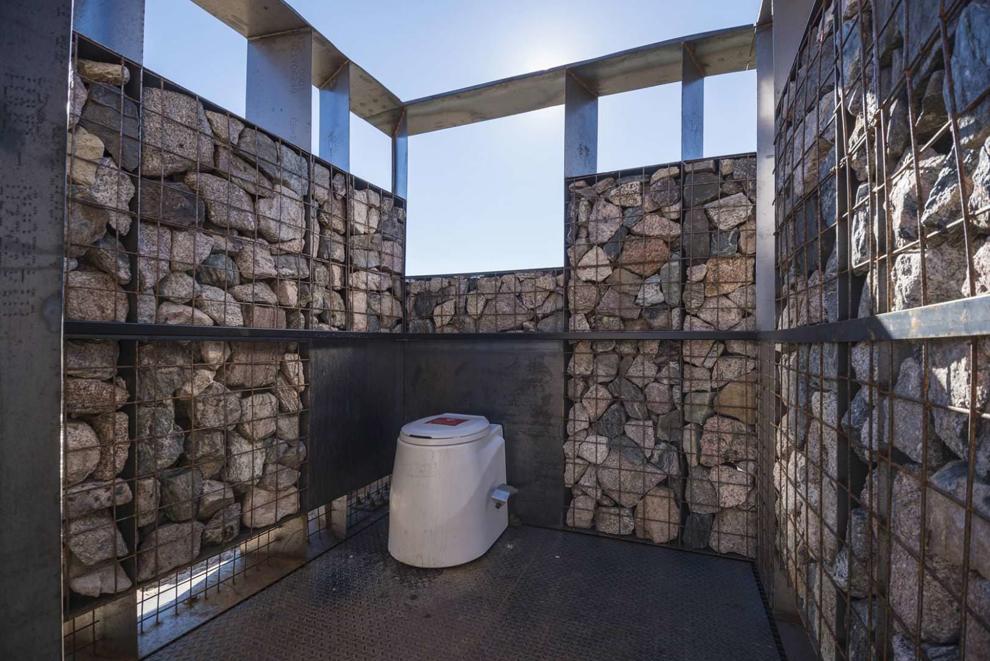 These toilets were assembled over the course of eight days – quick given the remote location. This quick installation was possible thanks to a prefabricated design.
A number of steel frames were put together, then filled with rocks that were collected on-site. This allowed for a major reduction in materials that builders would need to bring up with mountain. Plus, thanks to the use of on-site rocks in the construction, the design blends into the landscape to be practically unnoticeable. They're also open-air toilets, which keeps the air much fresher and the views much better than the typical trailside bathroom.
The toilets were part of the design-build program at University of Colorado Denver's College of Architecture and Planning.
The first toilets were built on Longs Peak by the National Park Service in early-1980s. Aside from decades of normal wear and tear, the original toilets were also built for less foot traffic than what is seen today.
The toilets are also said to utilize a waste management system by Toilet Tech Solutions, which is an option for "improved management and reduced cost of human waste at remote sites," according to the company. According to Rocky Mountain National Park, two park employees spend up to 75% of their time annually packing out waste from remote areas of the park, often with llamas. This new system could help to reduce the labor involved in this process.
There you have it – the story behind two brand new and noteworthy toilets in the Centennial State that most likely offer one of the most memorable bathroom experiences in the country.
If you're interested in tracking these toilets down, know that the Longs Peak hike is a tough one. It's strenuous, the weather is dangerous, and there's a big exposure risk. Find out more about this climb here.