Think you've 'done it all' in Colorado? Doubtful. But if you're looking to travel across state lines for outdoor recreation this summer, Wyoming's Devils Tower National Monument might be on your list.
With a summit that reaches 5,112 feet of elevation, this stunning butte rises 867 feet upward from its base.
The destination attracts outdoor recreation enthusiasts seeking a wide range of activities, including hiking, camping, and site-seeing. However, it's perhaps most popular among the climbing community, with a number of multi-pitch routes that scale the unique formation. The most popular route to the top is the 5.7-plus-rated 'Durrance Route,' a six-pitch trad-style route that climbs 500 feet to the Devils Tower summit.
The peculiar nature of this formation has many visitors wondering how it could have formed. As many visitors at the destination have noticed, it stands alone as a prominent formation amid the surrounding landscape.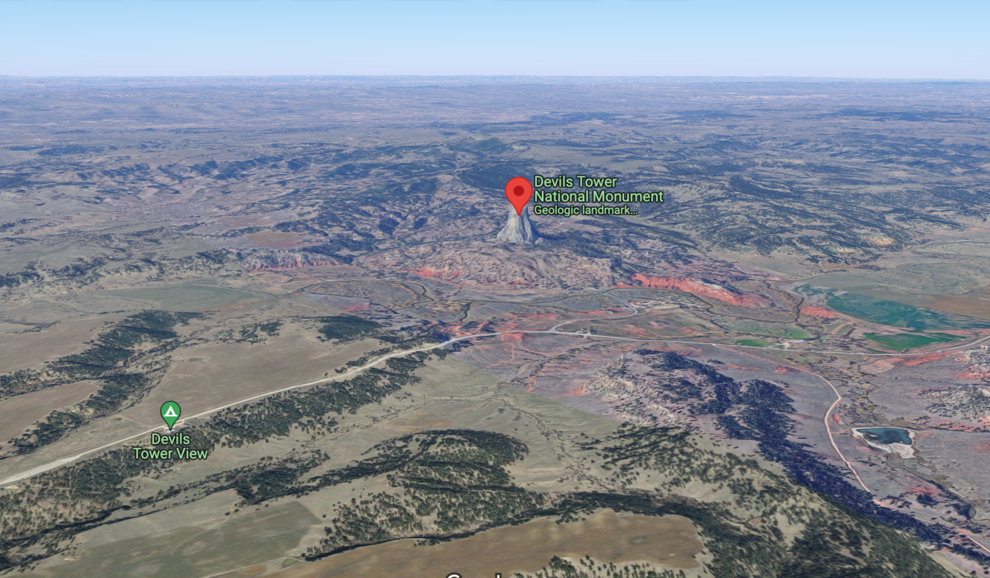 One popular theory, mostly thanks to social media misinformation, is that it's the remnant of a massive tree that used to stand in its place – after all, it does resemble the base of a tree trunk and even seems to have ribbing in its stone similar to that of bark. That being said, appearance is where evidence supporting this claim starts and stops. However, there is some ambiguity that exists behind its formation.
According to the National Park Service, it's known that Devils Tower consists of a rare igneous rock (solidified lava or magma) called phonolite porphyry, with this being "the largest example of columnar jointing in the world." This varies from the landscape around the Devils Tower, which consists mostly of sedimentary rocks – typically deposited by wind or water and subject to significant erosion over time.
When it comes to the Devils Tower, itself, four key theories exist regarding its formation, according to the NPS.
The service states that the simplest theory is the 'stock' theory – that magma cooled underground and was later exposed by erosion. Then there's also the 'laccolith' theory, which states that the formation is the result of a larger igneous rock eroding, as well as the 'volcanic plug' theory – that it's a plug of cooled magma in the neck of a volcano that has since eroded. The 'maar-diatreme' theory is the fourth idea of how it formed, which suggests that it's the result of lava encountering groundwater at the base of a since-eroded crater.
See the four theories demonstrated below:
While the formation of the Devils Tower is still a bit of a mystery, rock analysis does show that it consists of volcanic material, not fossilized tree trunk, making the viral 'ancient tree trunk' theory easy to discount.
Read more about the formation of this stunning sight here.
Looking to visit this natural destination? It's about six hours north of Denver, in northeast Wyoming.
STAY INFORMED: Sign-up for the daily OutThere Colorado newsletter here