With heavy snow falling across much of Colorado over the past week, snowpack has skyrocketed, with much of the state now above the typical to-date 30-year snowpack median. The state was roughly even with the 30-year snowpack norm through the morning of December 28.
As of January 3, the state of Colorado is at 125 percent of the to-date norm, according to the USDA. It's the farthest ahead in the Yampa and White river basin, found in the northwest corner of the state. There, it's at 148 percent of the to-date median.
Snowpack is above the to-date norm everywhere else, with the exception of the Upper Rio Grande River basin and the Arkansas River basin. That being said, the snowpack situation has improved in those places in recent days, as well.
The map below shows how different parts of the state currently compare to their to-date 30-year snowpack median. Note, this map is accurate as of January 2, compared to data above, which is from January 3.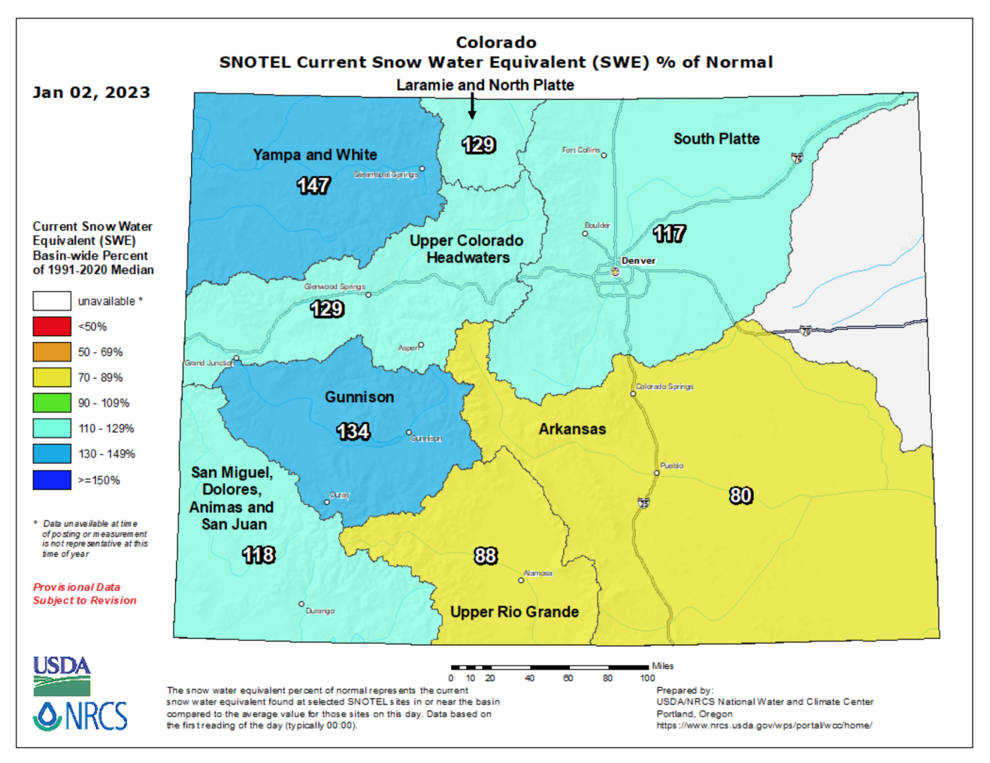 With more snow expected this week and a major storm possible in upcoming days, Colorado may have a chance at widening the gap between this year's snowpack and the norm.
STAY INFORMED: Sign-up for the daily OutThere Colorado newsletter here