According to the National Weather Service, parts of Colorado may see up to a foot of snow between now and Thursday morning. This extends a snowy week in high elevation parts of the state, with more accumulation expected in yet another wave of weather that's still to hit later this week.
In the most likely scenario, deep accumulation will be limited to the highest points of the Central and Northern mountain regions. Many towns and valleys in this area will still get some snow, but that likely means six inches or less. Peaks by Steamboat Springs may see up to a foot, with other high peaks expected to see up to eight inches.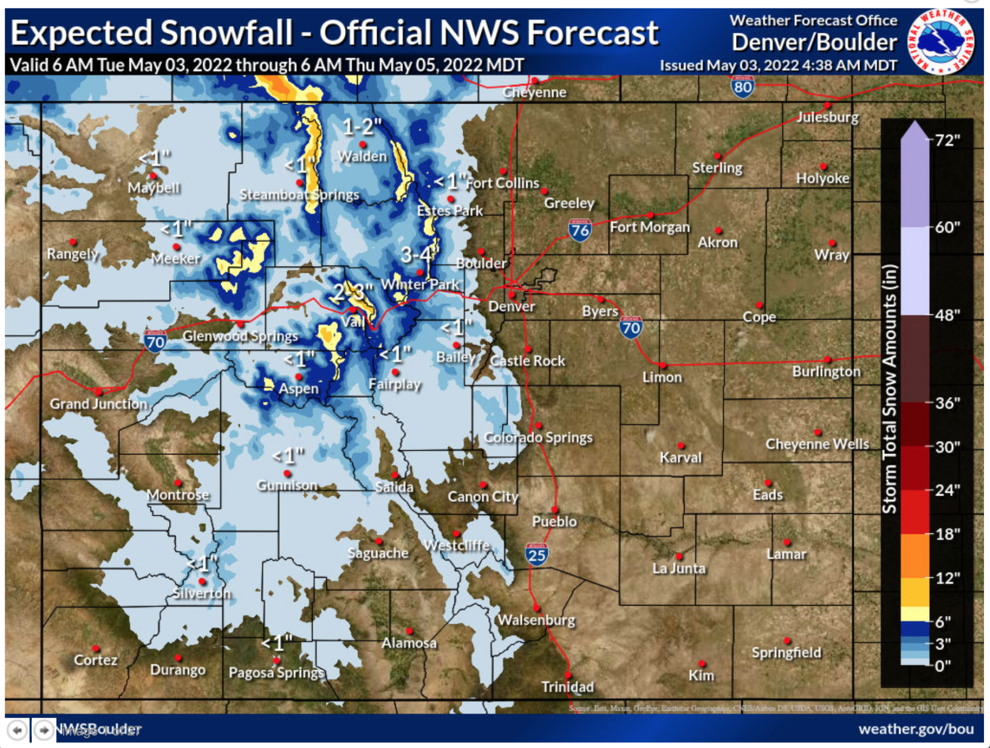 In the high-end snowfall scenario published by the National Weather Service, up to a foot of snow may land in a larger portion of the Central and Northern mountain region, with up to 18 inches possible on a few peaks.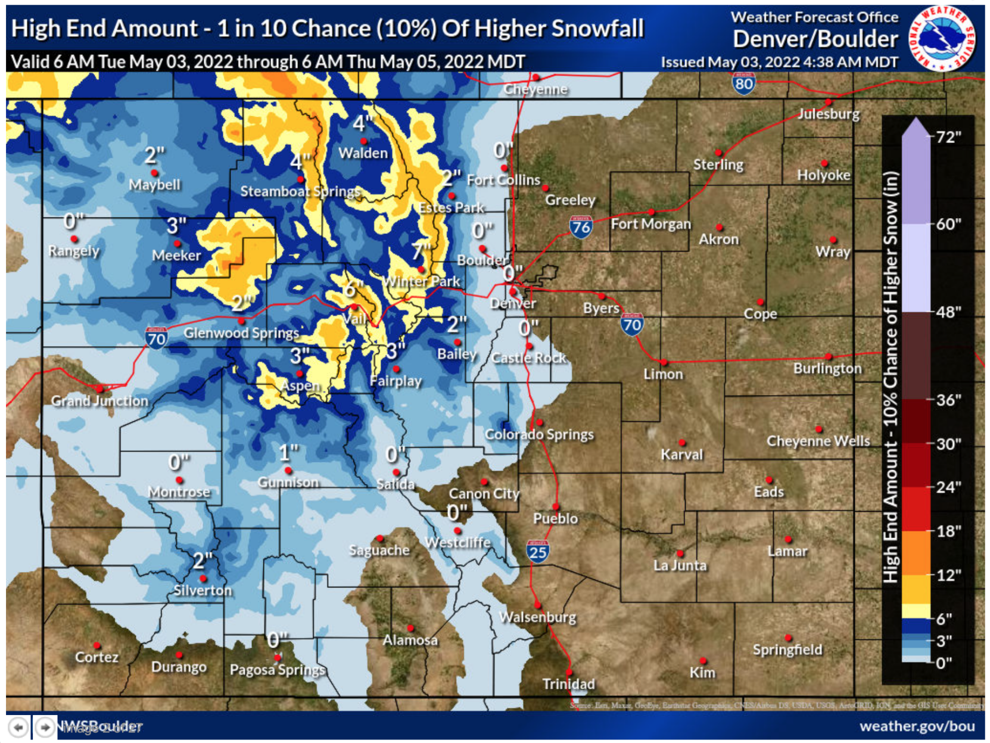 While snow is very likely to be seen in Colorado's mountain region over the next couple of days, most Front Range cities will probably be missed with the exception of a few sporadic flakes.
Here's a look at the chance of at least 0.1 inches of snowfall: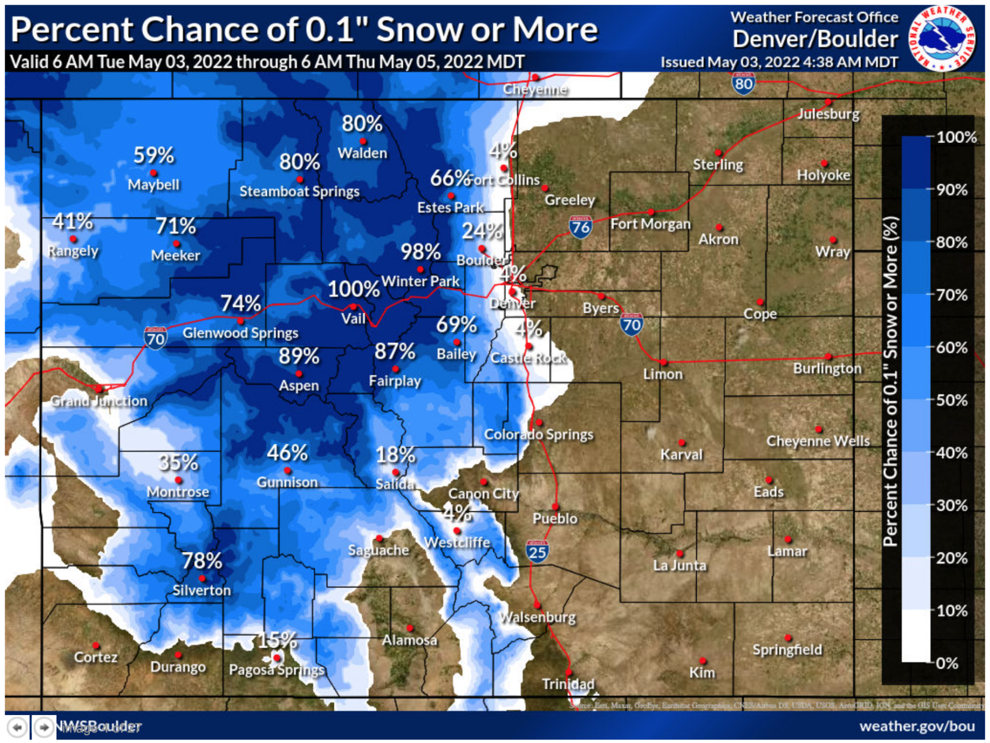 Gusty winds are also expected as this storm blows through, with rain likely falling on the Front Range on Wednesday. A chance of rain will exist in lower elevation parts of southern and southwestern Colorado, as well as the Grand Junction area, but cooler temperatures and clouds is the more likely scenario.
Another chance of precipitation comes to Colorado on Saturday, according to hazardous weather reports from the NWS.
Colorado is currently at 77 percent of the to-date median snowpack statewide, falling from around 90 percent of the to-date median at the start of April. This upcoming snowfall is unlikely to result in much of an uplift in terms of overall snowpack.
For the most up-to-date weather information, visit the National Weather Service website.
STAY INFORMED: Sign-up for the daily OutThere Colorado newsletter here