The Water Lantern Festival is coming to Memorial Park on Saturday, offering a chance to launch your lantern off Prospect Lake at sunset.
"I think just bringing the community together really is the main focus," said community outreach manager Hayden Earl.
At the start of the event, participants receive several items: a knapsack with a lantern and markers and a deck of conversation cards to get to know your neighbor, Earl said.
From there, festivalgoers can decorate their lanterns and visit local vendors, including several food trucks. There will also be live music and meet-your-neighbor activities, Earl said.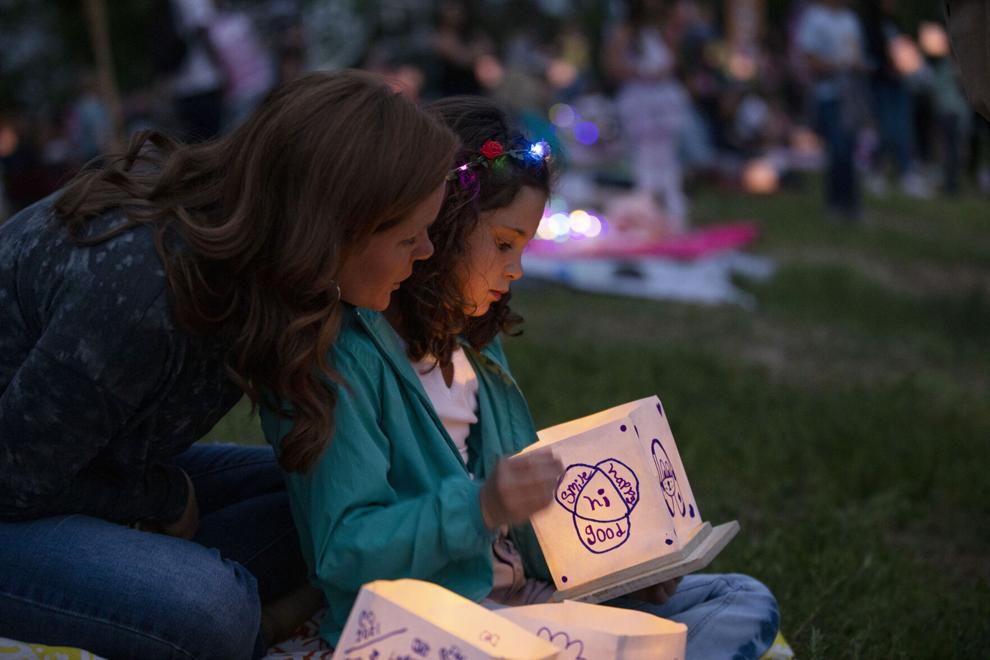 Colorado Springs art gallery to feature family of painters, including landscapes by color blind, ambidextrous artist
"I think in today's day and age, it's super easy to kind of find yourself in your own little bubble," Earl said. "It really does kind of motivate people to get out there and be a part of their community, which I think is fantastic."
At sunset, the organizers will host a moment of appreciation before inviting people to share what they drew on their lantern.
"It's a super fun opportunity and it can get pretty emotional. It's a really powerful event," Earl said. "It's hard to put into words."
Then it's time to launch the lanterns.
"One of the most valuable parts of it that people find the most kind of joy and happiness in is the just like the magic of it," he said. "It makes this really beautiful spectacle where the lanterns are reflected on the water."
The lanterns are ecofriendly, made from rice paper and wood with the LED candles reused and recycled when possible. After the event, the organization does an extensive cleanup of the lanterns and trash left over.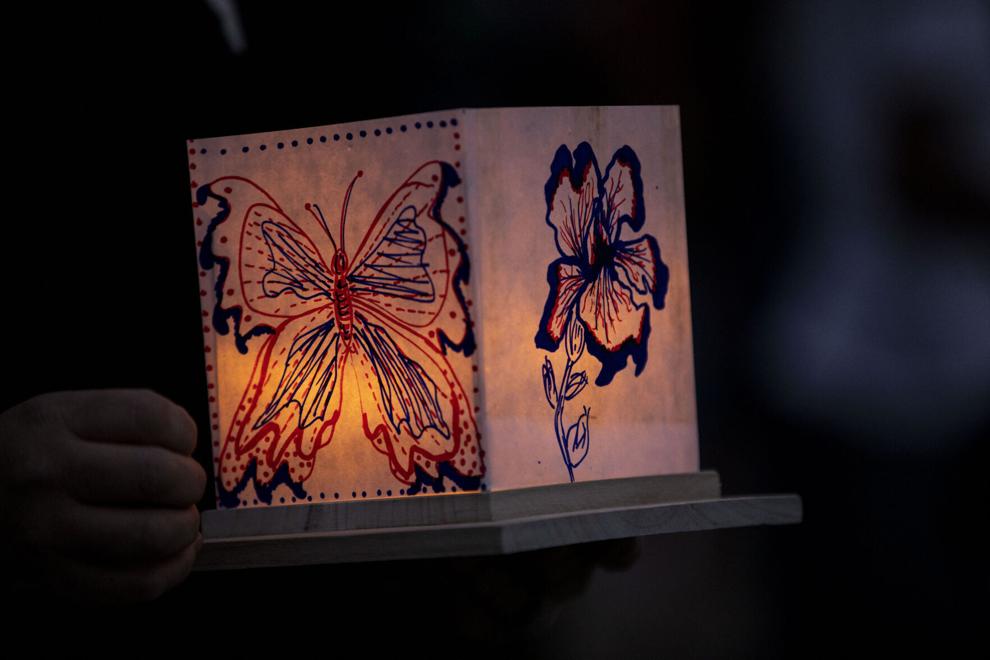 Colorado Springs Philharmonic to say goodbye to music director during final Mahler 9 concerts
"Our crew will clean up all the lanterns and clean up all the trash from the park whether it's ours or not, and then we try to leave the place better than we found it," he said. "And the next day, it's like it never even happened."
For first-time festivalgoers, Earl suggests going with an open mind and an intention.
"Go with something that you want to focus on, something that you've thought about prior to make your lantern super special. I think that will make the event a lot more impactful for you," he said. "Go in with an open mind and be ready to meet people."
If the event is canceled by weather, Earl says it will likely be rescheduled in June. Failing that, he says all ticketholders also will have the option of attending water lantern festivals planned for Fort Collins on June 17 or in Denver on July 15.
"We're also hoping to organize festivals in Grand Junction and Pueblo this year," he said.
Red Rocks offers packed summer concert lineup
8 weekend things to do around Colorado Springs and beyond: Roll Bike Art Festival, Punk Prom, Cave of the Winds concert and more
Correction: This article has been updated to reflect that the knapsack will include a lantern, markers and a deck of conversation cards. A previous version stated differently.