"Tears broke out everywhere," said Jeffrey Lockwood, reminiscing about an inspiring moment that took place at the highest point in Colorado.
Zara Vargues, a 33-year-old who lives with cerebral palsy, reached the 14,433-foot summit of Colorado's tallest peak around 12:30 PM on September 6th. At the top of Mount Elbert, Zara had conquered a seemingly impossible feat during a weekend-long effort with the help of an adaptive wheelchair and more than 70 volunteers from the Lockwood Foundation by her side.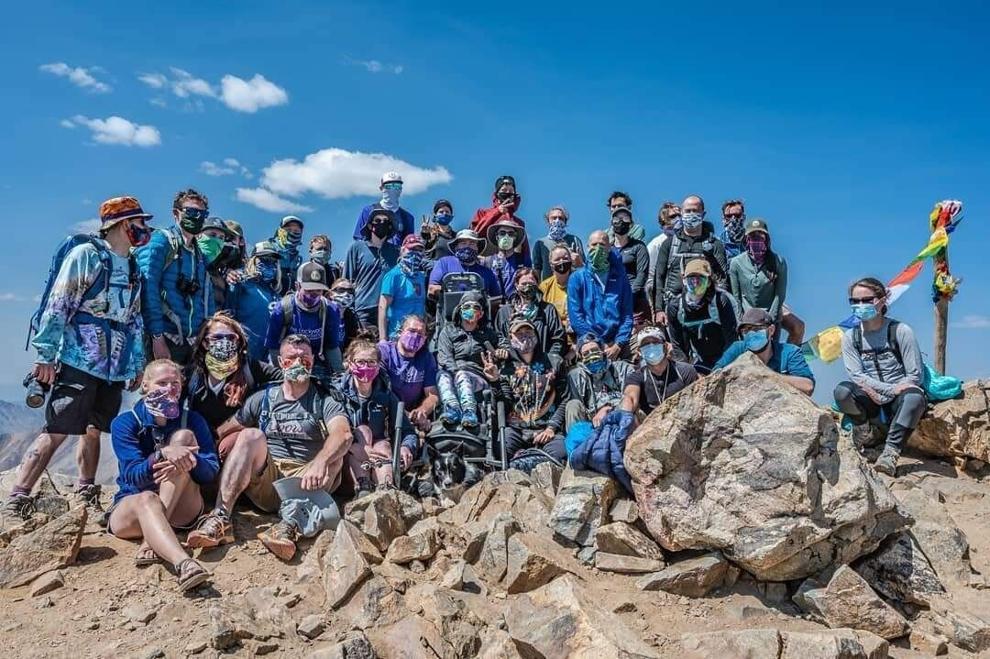 "If we don't, then who will," said Jeffrey Lockwood, founder of The Lockwood Foundation, a non-profit organization dedicated to making adventure accessible for those with disabilities.
Volunteers operated in 30-second to one-minute shifts, pushing and pulling Vargues up the trail to the summit of the daunting peak in a special $3,000 chair designed for tasks of this nature.
"We were blessed. Mother Nature gave us the most beautiful mountaineering weekend ever. It was cool and sunny. There wasn't a cloud in the sky," said Lockwood.
Close to a hundred volunteers in total assisted with the effort over the course of the three-day adventure, starting on Friday, September 4, by hauling food, gear, and 15 gallons of water up the mountain. 
For Vargues, the real adventure began on Saturday. Crews assisted her up the mountain in an adaptive wheelchair, reaching a mid-mountain camp by Saturday afternoon.
The real push came on Sunday. Vargues' eyes filled with tears of joy as volunteers helped her ascend the final 2-mile stretch through alpine terrain with around 2,000 feet of vertical gain. Cheers echoed through the surrounding boulders as the group neared the summit.
The peak then fell quiet, with only faint sniffles to be heard.
"Everyone was in awe, not only of the majesty of the wilderness, but what we had just done together," recalled Lockwood.
Jeffrey Lockwood and Zara Vargues first met each other years ago when Lockwood worked as her aid and caregiver. That's when the pair started brainstorming ideas on how to get people with disabilities in the outdoor recreation space. 
In total, the journey up and down Mount Elbert was 10.5 miles, gaining more than 4,000 feet in elevation via the non-standard route along the east ridge. The epic trek is sure to be a weekend that Zara Vargues, Jeffrey Lockwood, and the many volunteers of the Lockwood Foundation will remember for a lifetime.
For more information or to get involved in upcoming events, please visit thelockwoodfoundation.org.
Mount Elbert is situated in the Sawatch Range of the Colorado Rockies, just 12 miles southwest of the town of Leadville. Here's a look at where it's located on the map.