When Kathleen Vredenburgh was named deputy chief of the Denver Fire Department last month, she became the highest ranking woman in the department's 156-year history.
"Right now, it is surreal," Vredenburgh, 53, told The Denver Gazette. "I didn't necessarily think about it that way when I was putting my name in the hat, but it is an honor by far, and I'm not going to waste it. I say that to myself every day."
She hopes her promotion will show others from underrepresented groups across the Fire Department that if she can make it, so can they. She worked her way through the ranks, working in numerous fire stations before teaching at Denver's Fire Academy, working with the Youth Fire Stop Program, working as a fire investigator and within the administration's internal affairs department.
Vredenburgh said she sees great potential for positive change she hopes to lead. She said she wants the Fire Department to look like the community it serves.
"I'm hopeful that will motivate people to want to view this as a career and want to join our family and … make us better," Vredenburgh said. "... You finally get to a spot where you have the memo pad, where you're able to finally make some choices on how things are going to go, and for me it would be about professionalizing."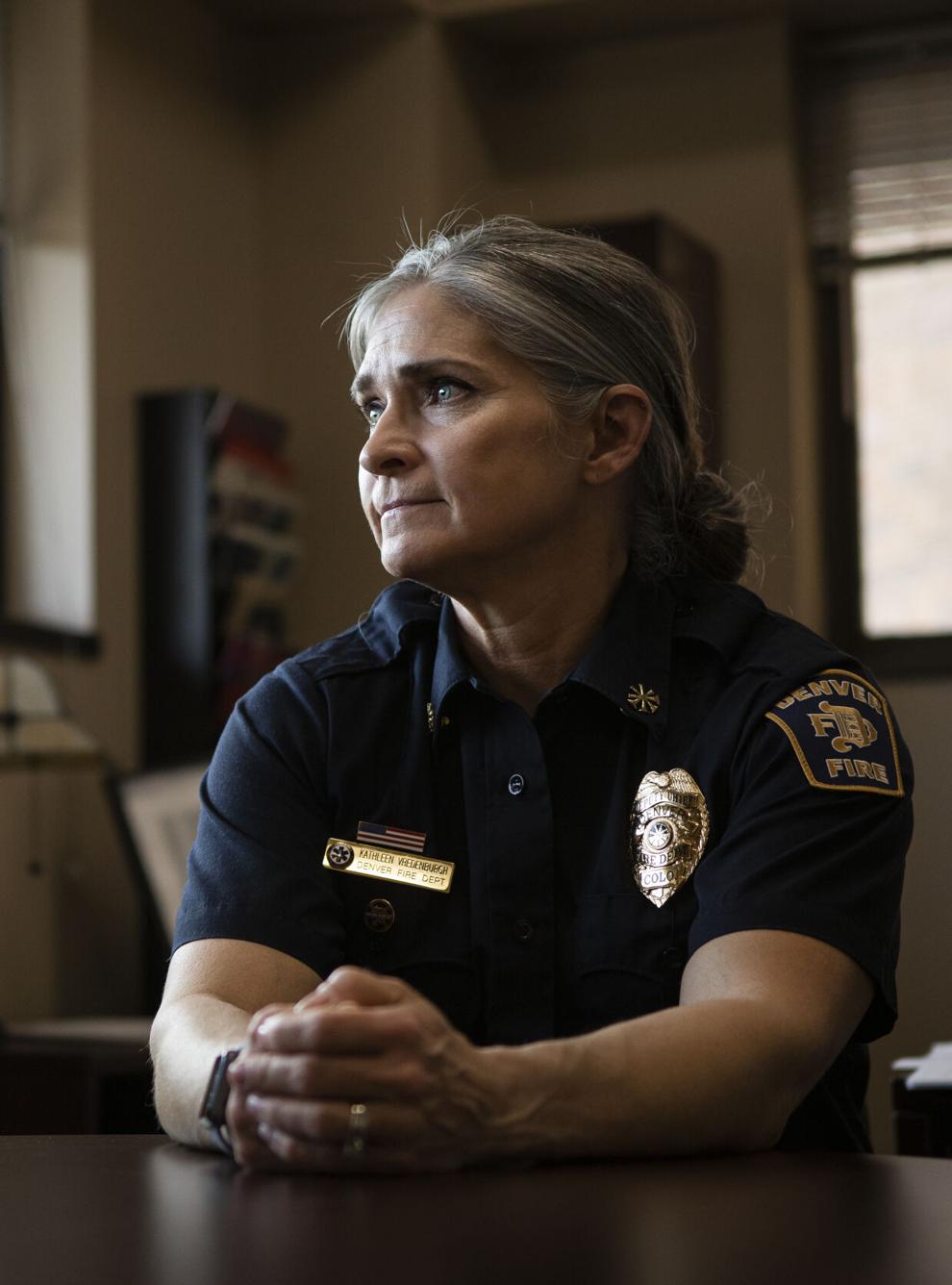 The Fire Department has 156 years of history with plenty of tradition, and while Vredenburgh said this is something to be proud of, the "this is the way we've always done it" mindset is one she hopes to shake up to improve the department's processes. In her role as deputy chief, Vredenburgh will oversee day-to-day operations of the department's six divisions and she will make $184,600 a year.
Department spokesman Greg Pixley has known Vredenburgh since she was first hired in 2004, working together in firehouses before they both came into the administration. He said he has worked more closely with her over the past seven years and that no one is better suited to take on this role.
"There has been nothing displayed in Kathleen's world in my experiences with her but a person very focused that has a great deal of integrity and honor in the effort that she puts out," Pixley said. "She wants to be represented by what her product is more so than who she is."
Pixley said he is excited about how Vredenburgh's promotion can show others in underrepresented communities that they too can have opportunities like this.
"I'm very passionate about representing the underrepresented, and I think this is a great opportunity for a sector of the Fire Department that does not have the appropriate recognition," Pixley said. "This to me is pushing against the glass ceiling, if not breaking it, in the Denver area."
Before joining the Fire Department, Vredenburgh worked in law enforcement for eight years, which she said is really a one-person show. The group mentality and physicality of firefighting led her to follow a friend who also left law enforcement to join the Fire Department.
"When I came to the Fire Department, it was the complete opposite," Vredenburgh said. "You are problem solving as a group. You function as a work family on your 24-hour shifts, and that dynamic I think created an environment for me where I felt like I just absolutely belong here."
Vredenburgh has a young daughter, and she said she hopes serving in a leadership role will show girls across the city that they can be anything they want to be.