With spring runoff, Colorado's rivers come alive. And anglers start seeing gold.
They are blessed with this state's bounty of Gold Medal fisheries, a status reserved for waters boasting both quantity and quality when it comes to trophy trout. Colorado Parks and Wildlife's criteria: a consistent record of 60 pounds of fish per acre, along with at least a dozen fish measuring 14 inches per acre.
That record comes from regular data collection, a CPW news release explained in January. The release celebrated two river stretches added to the Gold Medal list: segments of the Taylor and Gunnison rivers.
But just as those surveys can give to the illustrious list, they can also take. Enthusiasts will recall Blue River mileage stripped of Gold Medal designation in 2016, after biologists determined "unnatural stream flows, sparse aquatic invertebrate populations, low nutrition content and degraded habitat."
That underscored a plight for fisheries all around Colorado amid rampant development and climate change, suggested advocacy group Trout Unlimited.
In recent years, the organization has partnered with experts, industry workers and local governments on an initiative called Colorado Gold. Through conservation projects, the goal is to maintain and improve Gold Medal waters while also expanding the status to other corridors around the state.
Rivers and lakes with the sport's highest honor aren't "immune to the impacts of mining, dams and dewatering," Trout Unlimited states, "much less the current stresses of explosive use and drought."
Simultaneously, the Colorado Gold effort seeks to promote and deepen love for the state's "motherlode," as Trout Unlimited calls the signature sites. Here's a glance across the state:
Animas River
It's one of Colorado's smaller Gold Medal stretches, spanning 4 miles west of Durango from Lightner Creek down near the Home Depot. It's also one of the more imperiled stretches, especially after debris and die-offs in the wake of a 2018 wildfire. Local outfitters hold hope for a recovering habitat, which includes the rare, red-bellied San Juan cutthroat.
Arkansas River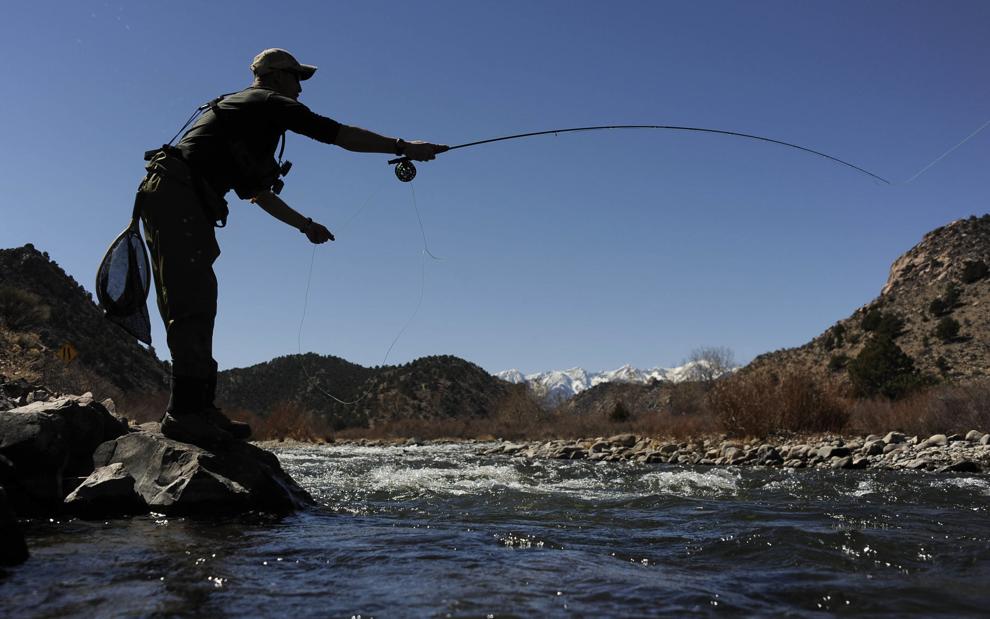 The Arkansas became the state's longest Gold Medal fishery (102 miles) in 2014, after decades of cleanup following Superfund notice near the headwaters around Leadville. A unique, long-going arrangement between water managers calls for strategic reservoir releases that swell the river for rafting season. That's good for the famed, wild browns, too.
Blue River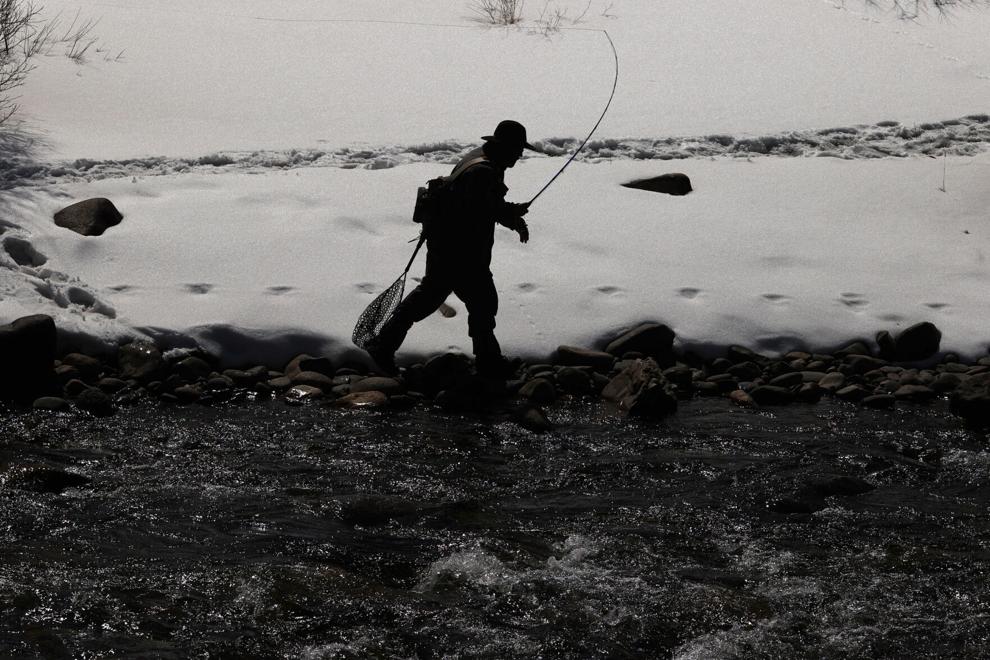 While greatly diminished from CPW's 2016 decision, the river maintains about 15 miles of Gold Medal distinction. A short length is easy to reach, below the Dillon Reservoir Dam. Longer and more difficult: the stretch toward the Colorado River confluence, what Trout Unlimited says requires a belay rope for most rafts.
Colorado River
Gold Medal waters run through two parts, each about 20 miles: one from Windy Gap Reservoir to the Fraser River around Granby, another from Canyon Creek, popularly accessed via the Pumphouse Recreation Area. Both allow wading — granting an intimate experience with the West's most iconic, endangered river upon which big, colorful trout depend.
Fryingpan River
The Gold Medal part courses about 14 miles down from the Ruedi Reservoir Dam outside Aspen. The spot just below the dam is renowned for lunkers. "Be prepared to stand in line to fish the 'Toilet Bowl,'" Trout Unlimited advises.
Gunnison River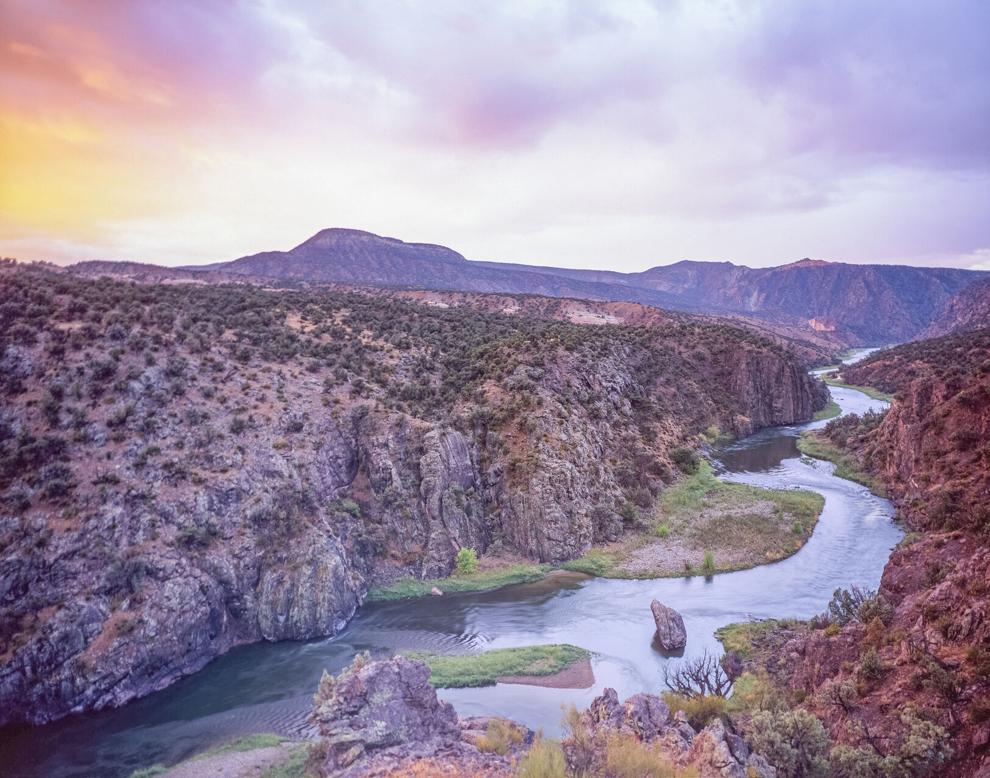 CPW recently approved 12½ miles between the towns of Gunnison and Almont, adding to Gold Medal river portions through legendary landscapes. You'll have to earn trophies lurking in the remote, rugged Black Canyon of the Gunnison and Gunnison Gorge. Easier access starts below Crystal River Dam.
North Platte River
Similar to Gunnison Gorge, this Gold Medal piece is popularly floated. You'll need some rafting chops to navigate Northgate Canyon, a scenic, lesser-known treasure covering Colorado's northern border with Wyoming. The river's rated 5 miles run from a Routt National Forest entry to the state line.
North Delaney Butte Lake
However small compared with Colorado's other two Gold Medal lakes, this 160-acre body of water plays a big role in the state's overall game. Outside Walden, it's one of two egg sources for brown trout that are stocked in hatcheries and lakes all around. CPW says the high productivity lends to fish exceeding 20 inches and 8 pounds.
Rio Grande River
Winding 17 miles between the Colorado 149 bridge in South Fork and down toward Del Norte, it's a one-of-a-kind landscape between the majestic San Luis Valley and the mighty San Juan Mountains. And it's home to the fabled Rio Grande cutthroat, what has been called the first New World trout encountered by Europeans in the 16th century.
Roaring Fork River
The Fryingpan meets the Roaring Fork, which continues toward Glenwood Springs for 22 miles of Gold Medal fishing. Floating is common, Trout Unlimited notes, with wading available around Sam Caudill/West Bank (near Glenwood) and Bobb Terrell (Carbondale) state wildlife areas. Look for mountain whitefish between the browns and rainbows.
South Platte River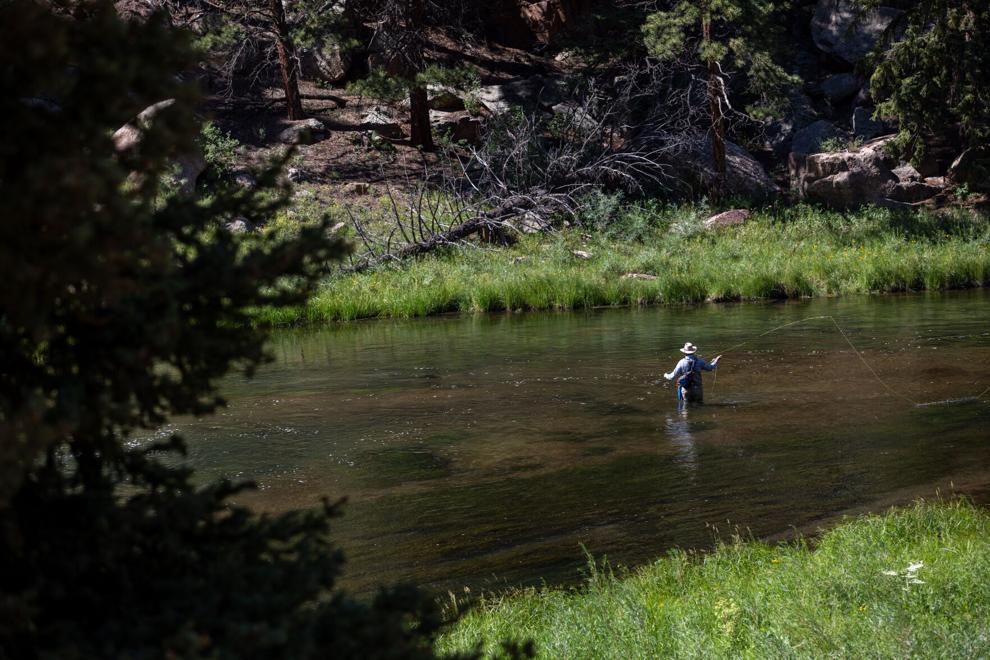 The Front Range sporting population would like to think there's enough room along the 37 miles of Gold Medal fishing. They often find that to not be the case, as much as they may try to spread out around Cheesman Canyon. An idyllic ribbon between Eleven Mile and Spinney Mountain reservoirs is known as the Dream Stream.
Spinney Mountain Reservoir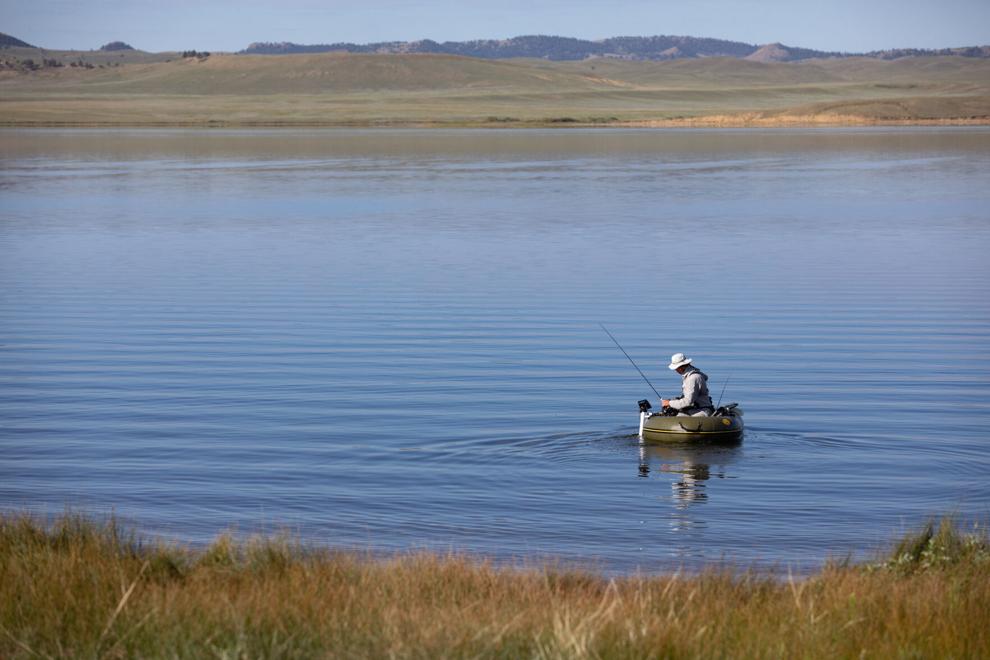 It's not far off U.S. 24 in the countryside beyond Hartsel. But it feels like a world away, a glassy lake that keeps its silence despite its international reputation. The 2,500-acre reservoir is teeming with northern pike, rainbows, cutthroats and browns.
Steamboat Lake
Wrapped by pine forests and rolling foothills, the 1,053-acre lake is a splendid retreat where you might fish with bait and find yourself battling Snake River cutthroat. Locals say the goods are by the dam. While you're around, also consider Pearl Lake, where Arctic grayling swim.
Taylor River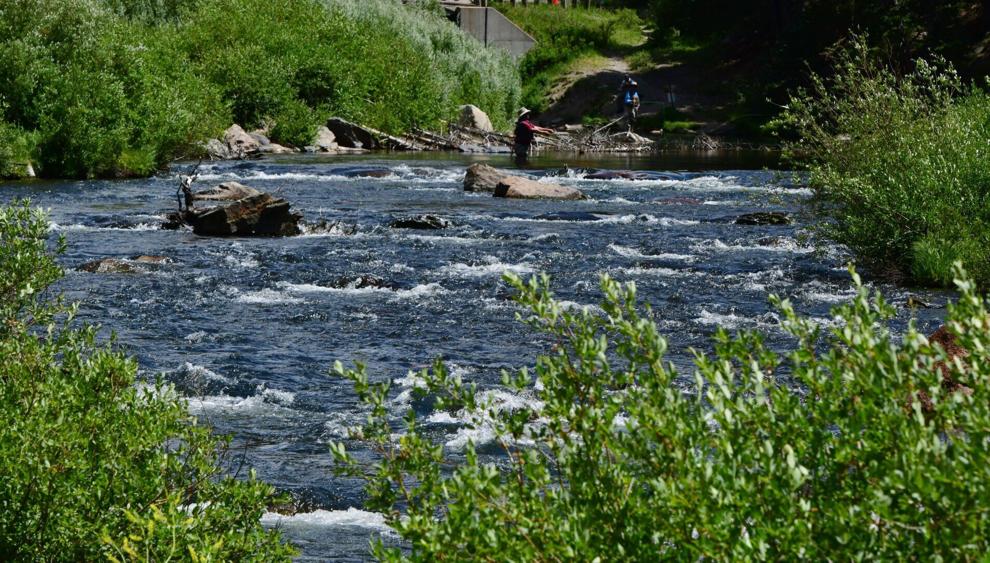 This was Colorado's other most recent addition to the Gold Medal list. But anglers have long known about the glory downstream of Taylor Park Reservoir. In its recent proclamation, CPW acknowledged high-quality fishing since the 1990s.