When Lyndon McLeod texted photos of a flamethrower and asked her to leave New Orleans and join him in Denver, Amanda Knight wrote "haha." Days later, on Dec. 29, 2020, his texts were more insistent. "It's like nobody takes one word I say seriously…which I suppose I deserve…For we get what we deserve in life, eh? But it is strange to be completely serious and still have people think I'm joking."
That's when Knight decided to get law enforcement involved. "I told them that he was wanting to buy flamethrowers to burn buildings in Denver. You have to understand they thought I was crazy. I told them (Denver police) and Shelby County (in Memphis, Tennessee) and they were so dismissive. It was like someone calling me on their lunch break and they were annoyed," said Knight.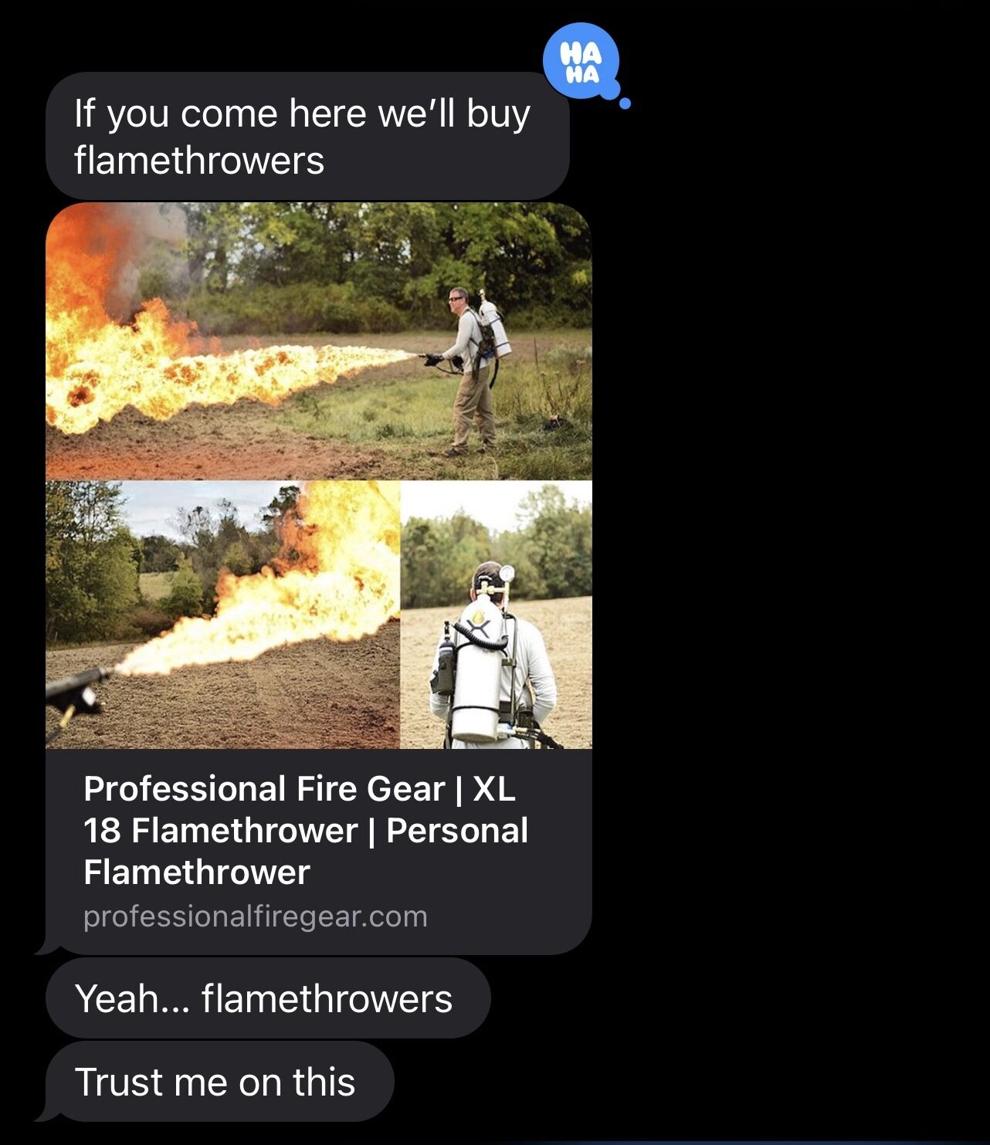 "I told them that I felt like he was threatening. I felt like his energy, the way he changed, his mentality. I was like 'he needs some help. He's hurting," said Knight, 41. 
Knight called Shelby County in Memphis because that's where she and 47 year old McLeod were roommates for a time in 2020. Denver police have confirmed that they then reached out to her on Jan. 4, 2021; but there was no report filed despite the fact that she was the second person in a two day period to alert Denver authorities about McLeod's instability.
Attempts to contact the Shelby County investigator who took Knight's call were unsuccessful. Denver police say they called her on Jan. 4 regarding the gunman, but never wrote a report. 
 "We did not create any records as a result of that conversation," Denver Department of Public Safety Records Administrator Andrea Webber wrote The Gazette in an email.
"While the review of the January 2021 DPD investigation is underway, we do not have any additional information at this time," she wrote The Gazette.
A German man concerned about McLeod's intentions, Andre Thiele, also contacted authorities. He told The Gazette that he communicated with the FBI and Denver police on Jan. 3, about McLeod's questionable behavior and sent a link to a trilogy of books he wrote in 2019 and 2020 called Sanction. Thiele wrote law enforcement in one document that "While the book is not political in itself, it could be read as a far-right manifesto and a terrorist prophecy."
"My goal was to motivate law enforcement professionals to take a close look on what I had discovered and make an educated decision," Thiele told The Gazette over in a social media message. "I knew the facts were thin and circumstantial and that my prediction at that point in time was nothing but a hunch."
He said he wrote Denver Police over email and sent a letter to the FBI through the U.S. Embassy in Frankfurt and Berlin through the German version of the CIA, called the BND Bundesnachrichtendienst. He wrote that the Denver police are the only ones who contacted him. The Denver police told The Gazette that they looked into the tip but did not find enough evidence to file criminal charges.
This past Dec. 27, Thiele and Knight's greatest fears became frighteningly true. That afternoon, McLeod calmly walked up to four businesses and a residential high rise and carried off a shooting rampage which mirrored the plot of his second book in a deadly real-life attack.
In the span of one hour, he drove a black van to eight stops including three tattoo parlors and a suburban hotel, killing five people and wounding two more, including a Lakewood police officer. McLeod died of a gunshot wound on the streets of Belmar shopping center that night. Lakewood police officer Ashley Ferris was shot in the stomach and was released from the hospital Jan. 6. It is unclear whether she shot him or whether he shot himself.
In a press conference the next day, Denver Police Chief Paul Pazen told reporters that McLeod was on law enforcement's radar.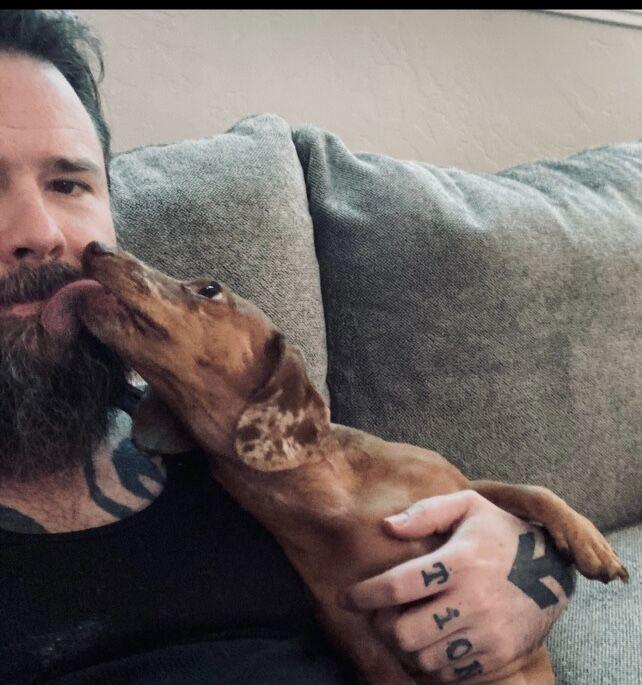 "There were two previous investigations into this individual's actions. Neither of those investigations resulted in state or federal charges," said Pazen.
Though little is known about the gunman's whereabouts in the final two years of his life, he lived in Denver earlier.
The 9Wants to Know investigative team and Gazette partner 9NEWS reviewed a series of police responses to McLeod's address in the years leading up to the shootings.
There were 11 calls to police from his home since 2012; four calls for domestic violence, one to report a suicidal person, several to answer alarms.
More information about these calls is unclear because police did not file reports on any of their interactions with McLeod or others at that address.
Knight first met McLeod online in the summer of 2019 after she read his Sanction trilogy and they eventually became roommates when he moved into her second home in Memphis in April 2020. They became close friends over the next three months. She last saw him when she dropped him off at the airport for a flight to Denver on Dec. 15, 2020. In the following weeks, they texted on and off.
The Dec. 29 text led to a fight, which caused a rift in the relationship. "It was radio silence for a year and the next thing, we are seeing this on the news," said Knight from her New Orleans home. "It was awful. Who in their right mind would do something like that? And that's why I tried a year ago to get him some help because I thought 'He's really gonna do this.'"
On Dec. 30, three days after the shooter's murderous rampage, Knight got a phone call from the Lakewood police. They had found items of hers in the van, which she says belonged to the gunman's girlfriend: Antibiotics, gifts and art which he made for her.
Two hours later, at 4:53 pm, the FBI was knocking on her door. They asked if she knew the murders were going to happen. "I said I told you guys! And they said, 'Well next time this happens call the FBI not Denver and I'm like…okay I don't think there's gonna be a next time."
When asked for comment, FBI spokesperson Amy Sampson responded, "As is always the case, the FBI is not able to comment about ongoing investigations. However, the FBI continues to work very collaboratively with both Lakewood and Denver Police Departments to identify why the subject chose to commit these senseless acts of violence."
Knight has a recurring nightmare. She's calling 911, and it's busy. "I push the numbers and I can't get anyone to help me. I wanted to help my friend and I wanted to help these people. I tried."