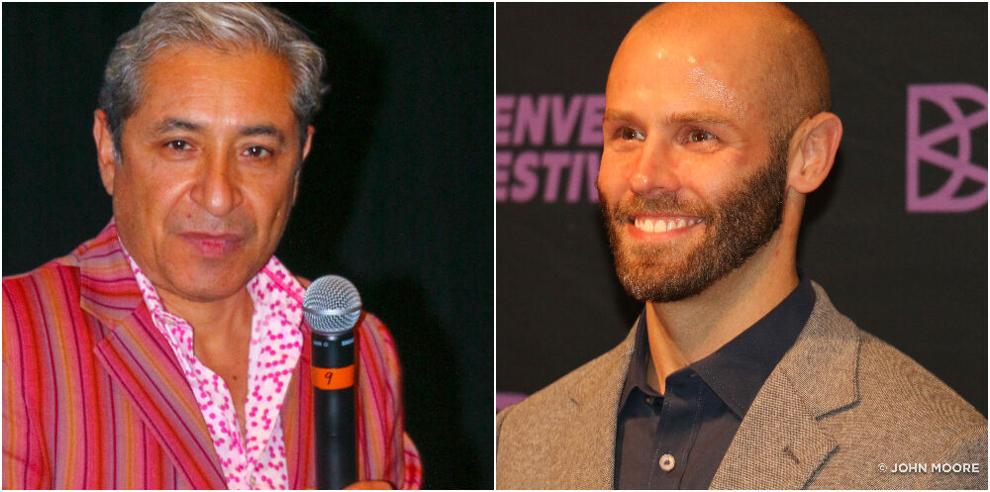 James Mejia was a surprise choice to become the new CEO of Denver Film in August 2020. An even bigger surprise came today when it was announced that, less than two years later, Mejia is leaving the organization in what both parties are only calling an "amicable departure."
No reason was given for Mejia's sudden exit, but when reached by the Denver Gazette, the longtime Denver civic leader said: "I am prohibited from saying everything, but I am beyond reproach in saying that I feel very good about all my contributions to Denver Film. I wish the staff the best. I think we have an incredible team there, but my time there is definitely over."
Board Chair Chad Jimenez declined to offer any additional details on the change, instead issuing a statement thanking Mejia for "guiding us through a very challenging time and putting the organization on a path to succeed going forward."
Longtime staff director and current Chief Marketing Officer Kevin Smith has been appointed interim CEO, effective immediately. Smith has spent the past seven years with Denver Film overseeing signature programming events and developing new fiscal partnerships.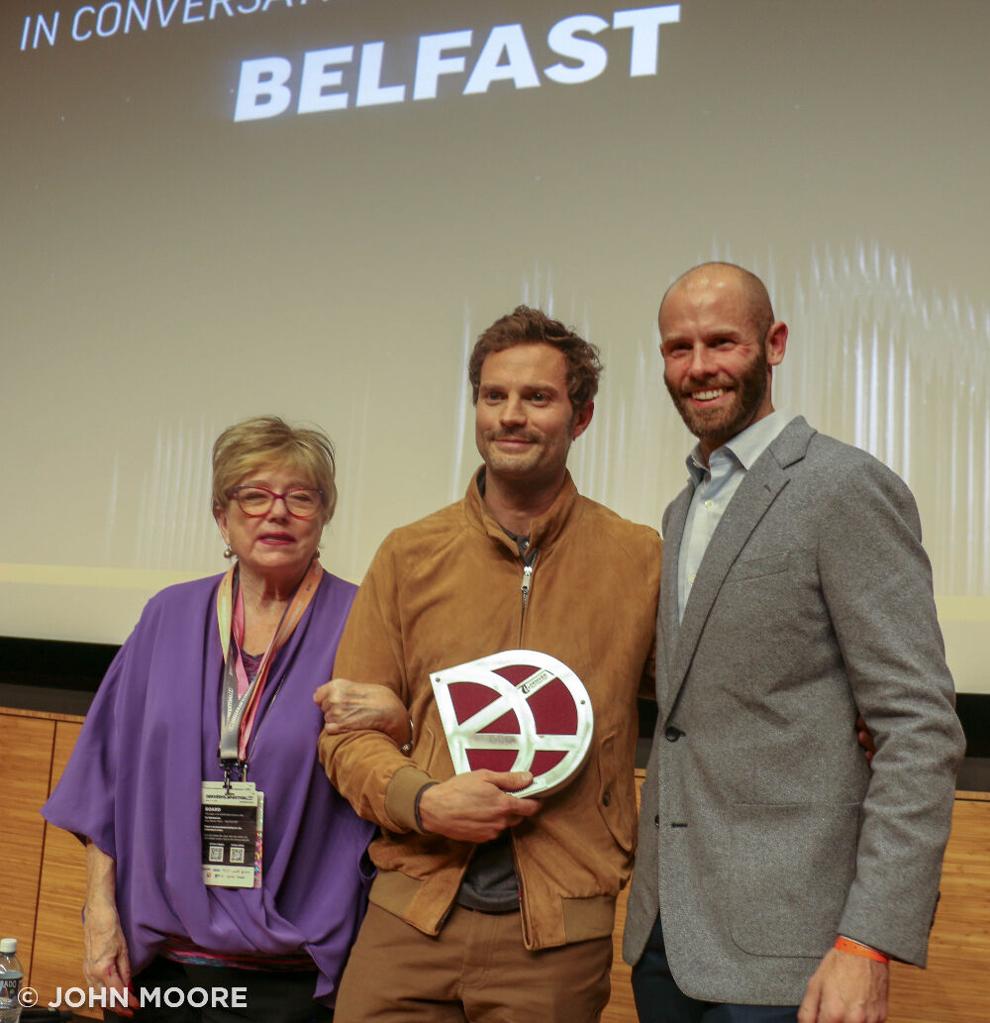 "Given his experience, the board is confident in Kevin's ability to lead the organization," said Jimenez. "From the development of strategic sponsorships and marketing initiatives to the implementation of creative programming and events – both prior to and clearly throughout the pandemic – Kevin's business acumen and vision, as well as his unmatched attention to detail, led our board to unanimously approve naming him as our interim CEO."
Founded in 1978, Denver Film produces the Denver Film Festival, Film on the Rocks at Red Rocks and provides year-round film programming at the Sie FilmCenter.
Like many other nonprofits, Denver Film was thrown into an existential crisis by the pandemic and shutdown of indoor gatherings in March 2020. Mejia was hired to run Denver Film five months later, ending a 15-month stretch without a permanent leader. His responsibilities were to direct Denver Film's overall operations, program delivery, outreach efforts and fundraising, as well as to guide the organization's overall vision.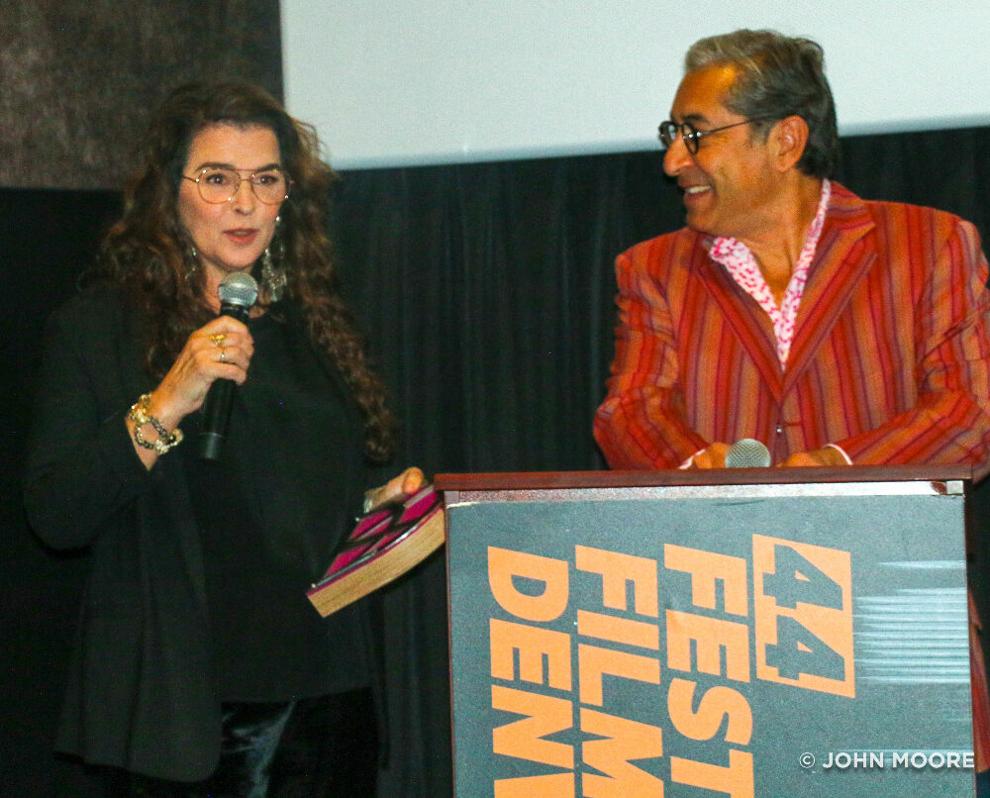 The choice raised eyebrows at the time because Mejia came to the job with no background in film, although he certainly qualified as a high-profile pick. Mejia came to Denver Film following nine years of operating his own business and political consulting firm. Earlier in his career, he had been recruited by former Denver Mayors John Hickenlooper and Wellington Webb to lead and manage some of the city's biggest capital projects.
He served as the founding President and CEO of the nationally recognized Denver Preschool Program, as well as Project Manager for the $425 million bond project to build the Denver Justice Center. He also served as manager for the Denver Department of Parks and Recreation – and finished third in his 2011 run to become Denver's mayor.
Despite his unusual career path, Mejia said today that he "absolutely" believes he was the right person for the job to run Denver Film.
"I was very proud of getting the organization through COVID and making great strides in many necessary areas," he said.
Mejia called 2020 "a real gut-check," but said the shutdown was "both an opportunity and a mandate for all of us to use this time to reorganize and rebuild and move forward."
Denver Film turned its popular Film on the Rocks summer series into a parking-lot drive-in experience. And it quickly began renting its empty theaters to families and groups for small, private screenings – an idea that was quickly adopted by Alamo Drafthouse and AMC Theaters. The 2021 Denver Film Festival was a necessarily all-digital, on-demand event, with more than 50,000 using Denver Film's newly built virtual platform. The 2022 festival, the 44th annual, returned to an in-person event.
Most important, Mejia said: Denver Film has more than weathered the COVID storm. "Denver Film's financial condition is the best it's ever been in the history of the organization, and I am very proud of that, especially in the environment of COVID. But I am probably most proud of diversifying both our staff and our programming," which he said culminates with an upcoming appearance by film star Rita Moreno on May 13 at the Denver Art Museum.
He also cited new partnerships with the University of Denver and The Martha's Vineyard Film Festival; the introduction of a new endowment to encourage LGBTQ programming starting this summer; a new internal employee reward program; and the hiring of new Programming Coordinator Ambriehl Turrentine.
"I am proud of so many things, particularly increasing the diversity of who is coming into our theaters as well as what we are showing them on the big screen," he said. "I am glad I was able to make an impact for the small amount of time that I had."
No timeline has been announced for naming a permanent CEO, but the many longtime Denver Film supporters who wanted Smith to get the permanent job back in 2020 certainly hope that he gets his chance now.
Said Jimenez: "We know that Kevin and this talented staff will keep us on track from both a business and artistic perspective and allow us to turn our full attention to assessing our permanent CEO position and making the best decision for the organization, our members, sponsors, supporters and the community as a whole."