BOULDER — It's weird, right?
UCLA will play its final game at Folsom Field this Saturday for the next 20 years? 30 years? 40 years? It could be that long.
They've only been in the same conference for a little over a decade, but it doesn't seem right that a Buffs-Bruins series will be no more when UCLA jumps to the Big Ten starting in 2024.
Sure, most people over the age of 40 still think of Colorado as a Big 12 and even a Big 8 school, more than a Pac-12 school. But go to campus these days. Especially with the weather in September, Boulder feels more like a West coast college town than a midwest college town. Just look at all of the west coast kids that decide to spend their four years of college in Boulder instead of locales like Eugene, Seattle, etc.
In a few weeks time, the Buffs will play their final game at the Coliseum for a few decades.
Aside from the fact that it will be strange seeing Michigan, Penn State and Iowa playing games in southern California each year, what does this mean going forward for the Pac-12?
Do they try to expand, adding schools like San Diego State — or Gonzaga for basketball? The main goal now is to try and keep Oregon and Washington from also bolting for the Big Ten.
But that's not why I'm writing this.
I'm just here to say goodbye to everything that made the Pac-12 (and college football) fun.
I get that money comes before everything for athletic directors and boosters in charge of their programs. And I get that the expanded playoff may have done enough to hold off further realignment for the rest of this decade. I just feel the damage has already been done.
USC and UCLA are headed to the Big Ten and Oklahoma and Texas are off to the SEC. Maybe more movement happens in the next few years, maybe it doesn't. All I know is that it just won't be the same. What makes the Big Ten special isn't flashy, big markets like L.A. It's Wisconsin and Iowa in a 7-7 defensive battle late in the fourth quarter. It's Ohio State vs. Michigan for a spot in the Big Ten championship game.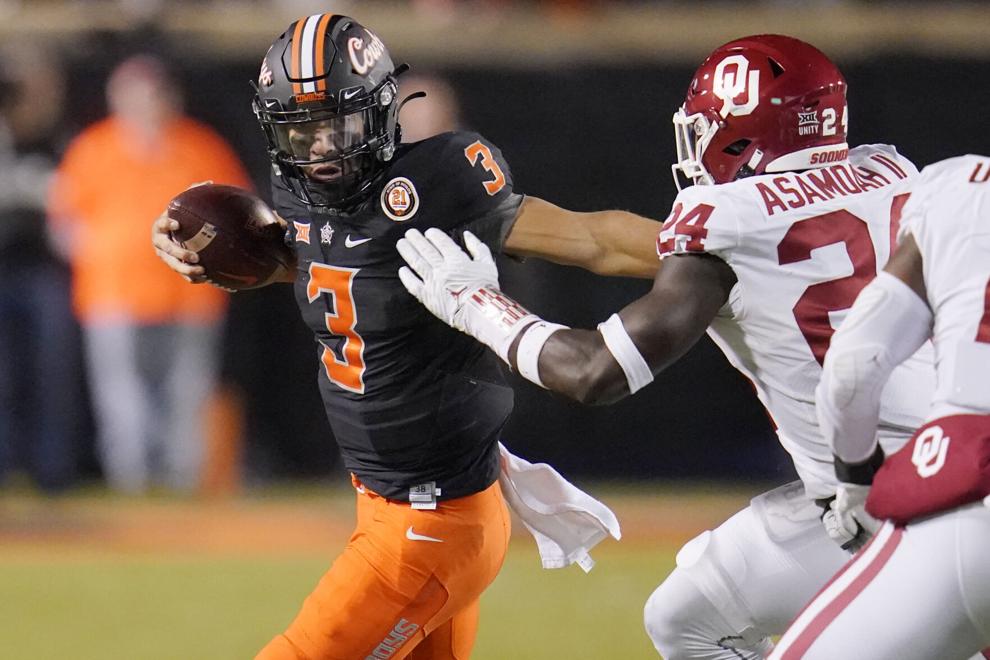 Part of what makes college football so special is the regional rivalries. It's Oklahoma-Oklahoma State in Bedlam, Washington-Washington State in the Apple Cup, Pitt-West Virginia in the Backyard Brawl, Kansas-Missouri in the Border War. I could go on and on.
A lot of those games are going away in favor of nonconference matchups played inside half-empty NFL domes. Bummer, right?
---
This week's 5 Games to Watch
No. 5 Clemson at No. 21 Wake Forest (10 a.m., ABC)
With only three games between ranked opponents this week, this early-season ACC clash will draw eyeballs. Wake Forest has turned things around under Dave Clawson, reaching the ACC title game last season. The one thing they haven't done is beat Clemson.
Duke at Kansas (10 a.m., FS1)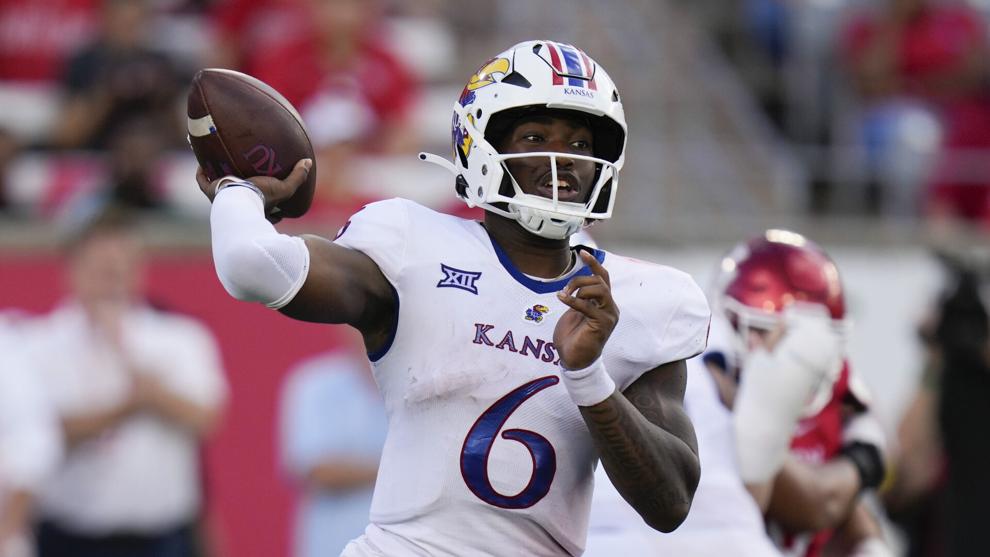 Undefeated Duke is facing undefeated Kansas in a fun, early-season matchup. What is this, basketball? Some folks were disappointed ESPN's College GameDay isn't in Lawrence this week for a surprisingly good Week 4 game. Lance Leipold has done an awesome job turning around the Jayhawks and a lot of that has to do with dynamic QB Jalon Daniels.
No. 20 Florida at No. 11 Tennessee (1:30 p.m., CBS)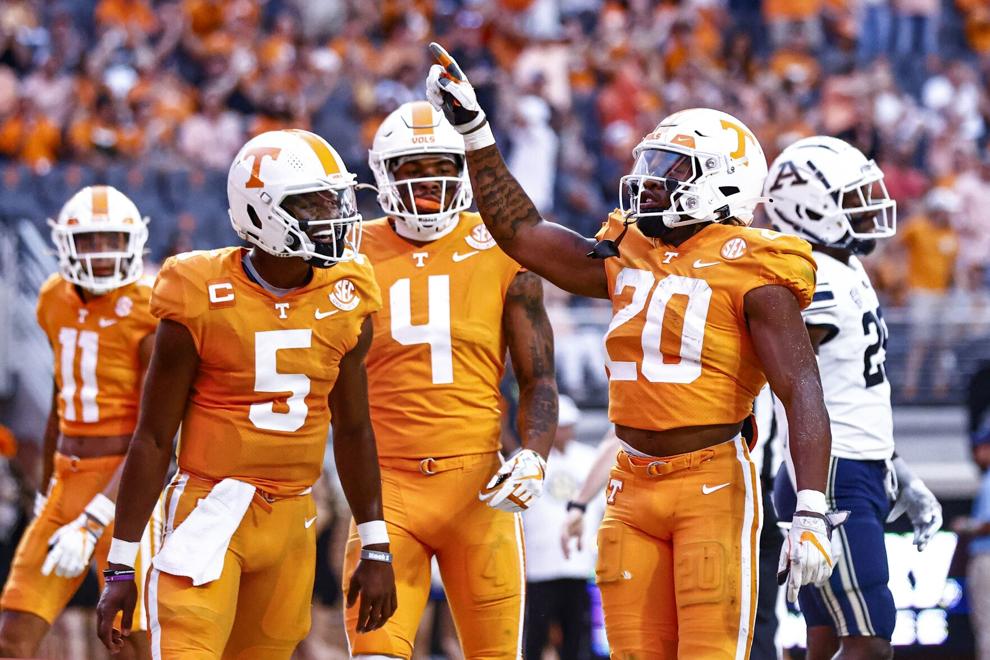 There are few college towns as much as fun as Knoxville when the Vols are good. Tennessee hasn't been this good in six years and the Vols are out to beat one of their biggest rivals after losing five in a row to the Gators, who are coming off a close win against South Florida.
No. 10 Arkansas at No. 23 Texas A&M (5 p.m., ESPN)
Texas A&M bounced back from its loss to Appalachian State with a win over a good Miami team, but now it faces another test when K.J. Jefferson and Arkansas come to Kyle Field this week. The dynamic Razorbacks QB could be the difference as Arkansas looks for back-to-back 4-0 starts for the first time since the late 80s.
No. 7 USC at Oregon State (7:30 p.m., Pac-12 Network)
Why is this game on the Pac-12 Network and not ESPN or FS1? This will be a real test for Lincoln Riley in his first year at USC. Yes, that offense has looked explosive, but the players that were on last year's team won't have forgotten how easily Oregon State beat them in the Coliseum. The Beavers are out for their first 4-0 start in a decade.
---
King's Heisman Watchlist
Each week throughout the season, I'll update my list of the top 5 Heisman candidates:
1. Caleb Williams, QB, USC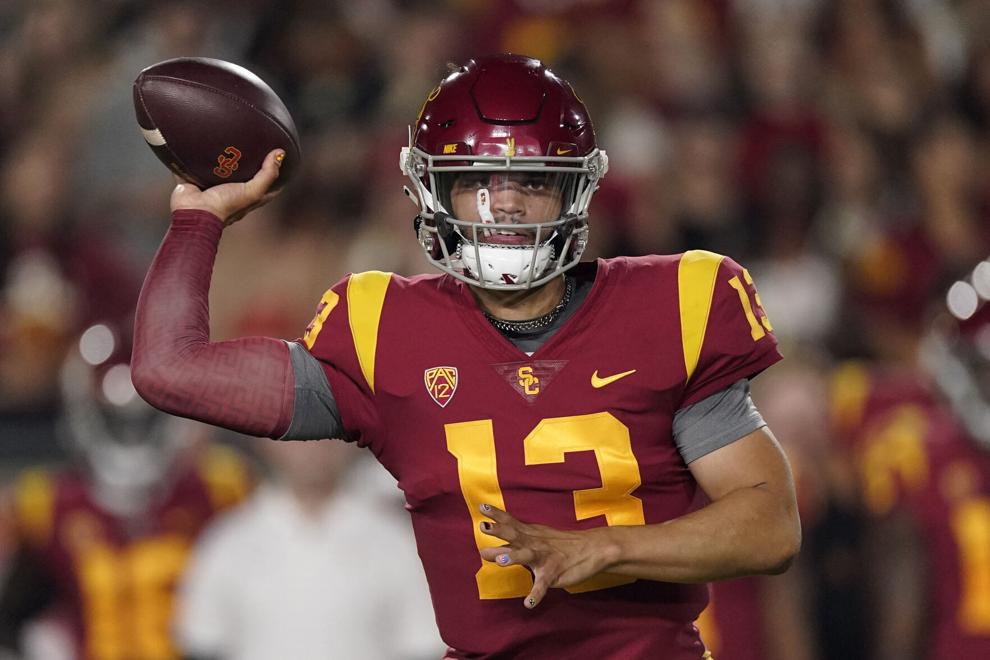 I put Williams at No. 4 last week for the first time, and I don't think it's an overreaction to jump him up to No. 1 after his performance at Stanford. He looks like the real deal and if they can survive at Oregon State this weekend, watch out for the Trojans as a dark horse national championship contender going forward.
2. C.J. Stroud, QB, Ohio State
The only reason I have Stroud at No. 2 and not at the top of the list is because of the quality of opponents Ohio State has played the last two weeks in Arkansas State and Toledo. The Buckeyes host an unranked Wisconsin team this weekend in a matchup that looked a lot more intriguing before the Badgers lost at home to Washington State. Still, these two teams have a history of playing close games so Shrout may need to orchestrate a few late scoring drives.
3. Bryce Young, QB, Alabama
There isn't much to complain about in terms of Young and Alabama's performances so far this season, but they just haven't been the most impressive, which is okay. The Crimson Tide's big games are late in the season and that's when we'll really find out if Young is worthy of being a two-time Heisman winner.
4. Stetson Bennett, QB, Georgia
Bennett isn't just playing his way into the Heisman discussion, he's playing his way into the discussion of the first round of the NFL Draft. He's been that good. Georgia rolled South Carolina last week and it was business as usual for Bennett and the Bulldog offense.
5. Dillon Gabriel, QB, Oklahoma
I had Gabriel in my preseason top 5 and his performance last week at Nebraska showed why. The Sooners went down early to one of their oldest rivals and just blew the doors off the Cornhuskers the rest of the game. His 61-yard touchdown run was one of the most impressive plays of the season to this point.
---
Where you can watch
There's no shortage of great bars to watch college football in Denver. Here's our pick for this week:
Blake Street Tavern (2301 Blake St. Denver): While this is the best place to watch CU-UCLA for those not heading to Boulder, there will also be a watch party for Tennessee fans as the Volunteers host Florida at 1:30 p.m. on CBS.