BOULDER — Sean Lewis has already won the award for best quote of spring football at Colorado.
"It's like riding a bike down a volcano that's erupting," Lewis said Wednesday, describing the new up-tempo Buffaloes offense.
Sorry "Coach Prime," it's a wrap. It doesn't get much better than that.
Okay, well maybe it does.
"I like going fast," Lewis said. "Me and Ricky Bobby have got that in common."
Despite it being the first week of practice for a brand new coaching staff and a brand new set of players, players and coaches are flying all around the field inside the Buffs' indoor practice facility. It's just what Lewis, the new offensive coordinator, likes.
"You want to be quick, but you don't want to hurry," Lewis said after the media were allowed to watch the entirety of Wednesday's practice. "We're teaching them to be elite problem solvers so that no matter what problems present themselves, the guys have the tools, the techniques and the fundamentals to apply it and think fast, know fast, do fast. To everyone else, it looks like chaos, but to our kids, it's the reality that they know and they have confidence playing that way."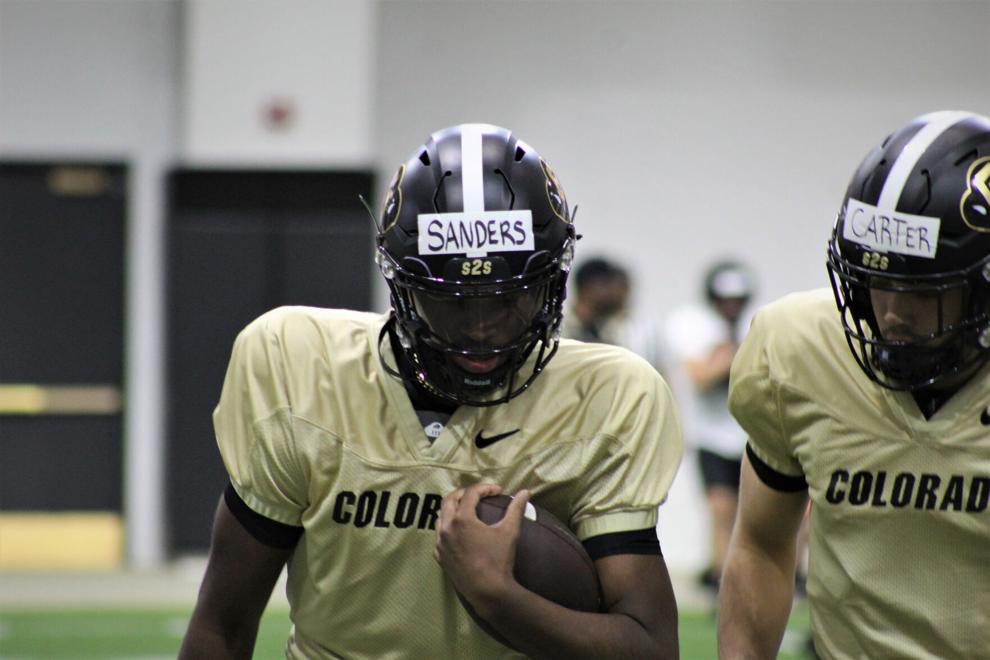 Lewis, the biggest name from the current Syracuse coach Dino Babers coaching tree, couldn't imagine playing (on in this case, practicing) any other way.
"I've been playing this way for over a decade now," Lewis said." I like the intensity, the energy and the pace of play. We can get a lot done, our kids can work really efficient and we get a lot of volume, which is good."
The Buffaloes certainly did get a lot done in the quick session that lasted less than an hour and a walkthrough on Wednesday morning. From individual drills to competition periods between the offense and defense, there's not a second wasted by Deion Sanders and his coaching staff.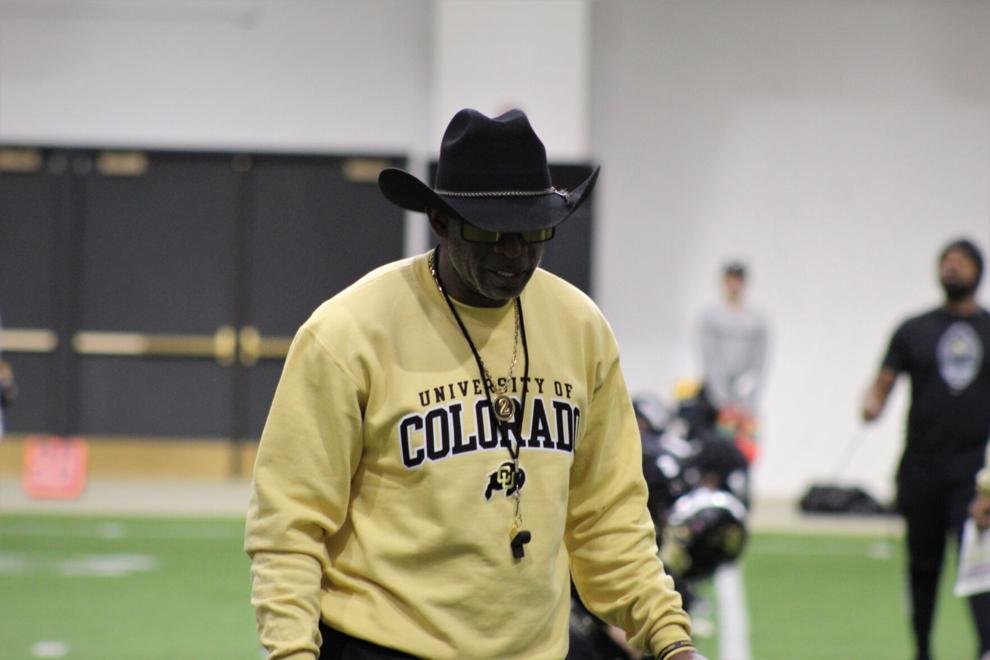 For just how much work there needs to be done in terms of the players and coaches getting used to one another, the way practice is run and all of the schemes that need to be installed, you wouldn't expect to see much, if any, competition between the offense and the defense.
But, as we're all beginning to learn in the "Prime Time" era at Colorado, expect the unexpected.
"You only get good by playing the game," Lewis said. "We can watch all the tape, we can do all the walkthroughs, but I equate it to riding a bike again — you've gotta get on the bike. You've gotta fall, you've gotta scuff up your knee and you've gotta do it to learn how to do it. Getting the good on good, the 11-on-11, the 7-on-7, all those different components help you learn the different phases of the game and it's invaluable."