The Denver Broncos' 2021 draft class is set.  
Here's everything you need to know about each of their picks: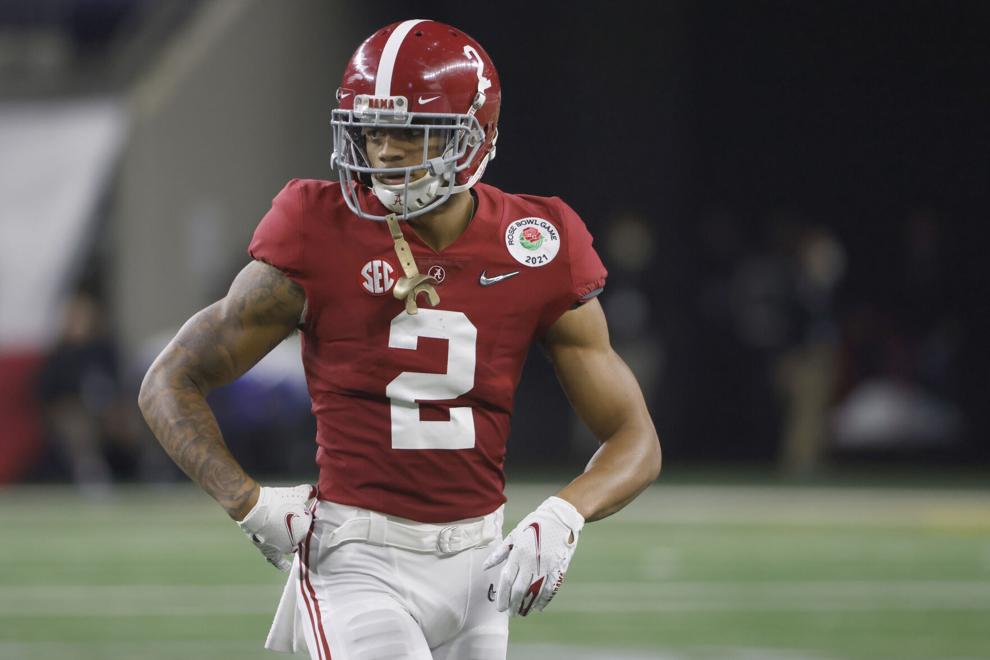 School: Alabama
Awards: SEC Defensive Player of the Year (2020), unanimous first-team All-American (2020), Rose Bowl defensive MVP (2021)
Career stats: 116 tackles, 24 passes defensed, four interceptions
How he fits: In an already talented cornerback room that boasts Kyle Fuller, Ronald Darby and Bryce Callahan, Surtain will be fighting to see the field early in his career. But at 6-foot-2, 208 pounds, Surtain has the size and skills to be an elite cornerback in coach Vic Fangio's defense. 
"I think that I can come in on Day 1 and make an immediate impact for the team based on my play style and by my play traits," Surtain said. "I can come in and make an immediate impact."
Patrick Surtain II ready to help already talented Denver Broncos, just like he did at Alabama and American Heritage
School: North Carolina
Awards: Pro Football Focus First-Team All-America (2020)
Career stats: 2,297 rushing yards, 29 rushing touchdowns, 539 yards receiving, 4 receiving touchdowns
How he fits: Taking a running back was inevitable for the Broncos, but they didn't just take any running back in round two — they took arguably one of the best. Williams will fill in nicely with Melvin Gordon and will likely eventually start for Denver at some point in the next few years. 
"I have been watching Melvin Gordon since he was at Wisconsin," Williams said. "I have always been a fan of his, so coming in and picking stuff from his game will be a huge start for me."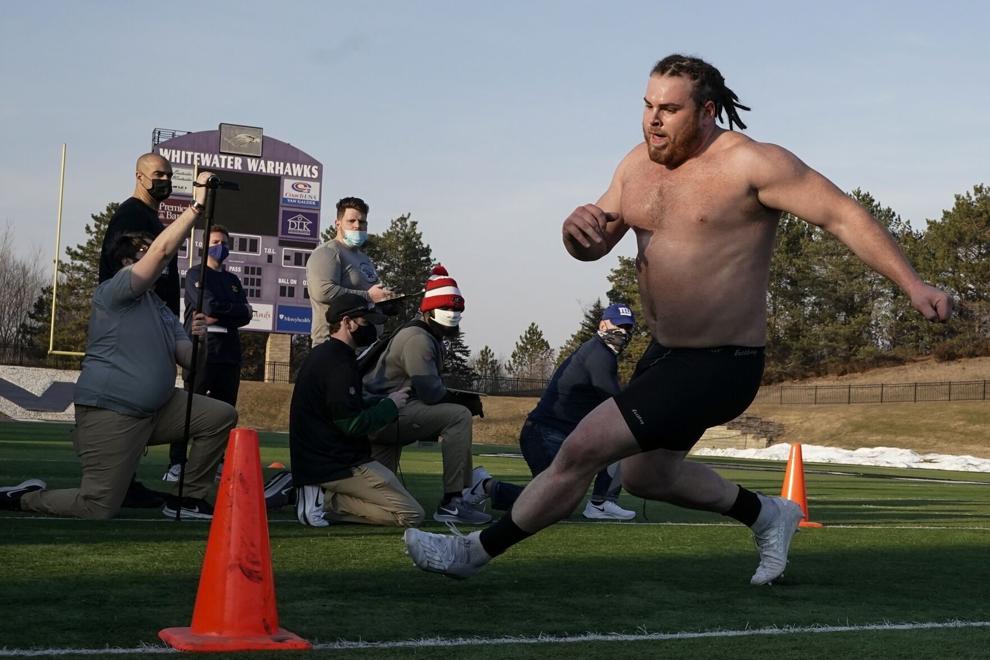 School: Wisconsin-Whitewater 
Awards: Two-year captain, all-WIAC, D3football.com all-West Region
Career stats: Two-year starter
How he fits: Meinerz gives the Broncos exactly what they need up front: versatility. He can play both guard or center, two positions Denver desperately needed depth at.
"As of right now, I'm just looking to get down there to compete," Meinerz said. "I'll slide in wherever I can solidify a spot. I don't really know anything about that."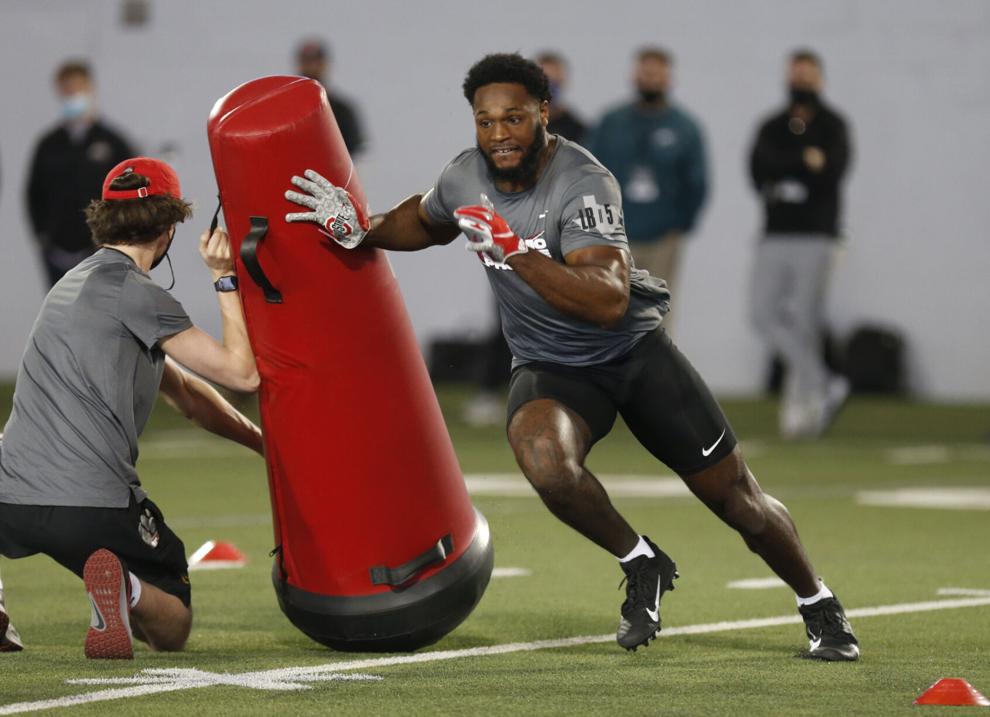 School: Ohio State
Awards: Finalist for the Butkus Award (2020)
Career stats: 109 tackles, 19 tackles for loss, 7.5 sacks
How he fits: Fangio said Friday they plan to start Browning at inside linebacker, but that he could move outside if needed. Browning played both in college, but started his senior year inside. 
"I think I'm more comfortable outside, but at the end of the day, I'll play wherever they need me to play," Browning said. "I'll play kicker." 
Round 5, pick 152: Caden Sterns, Texas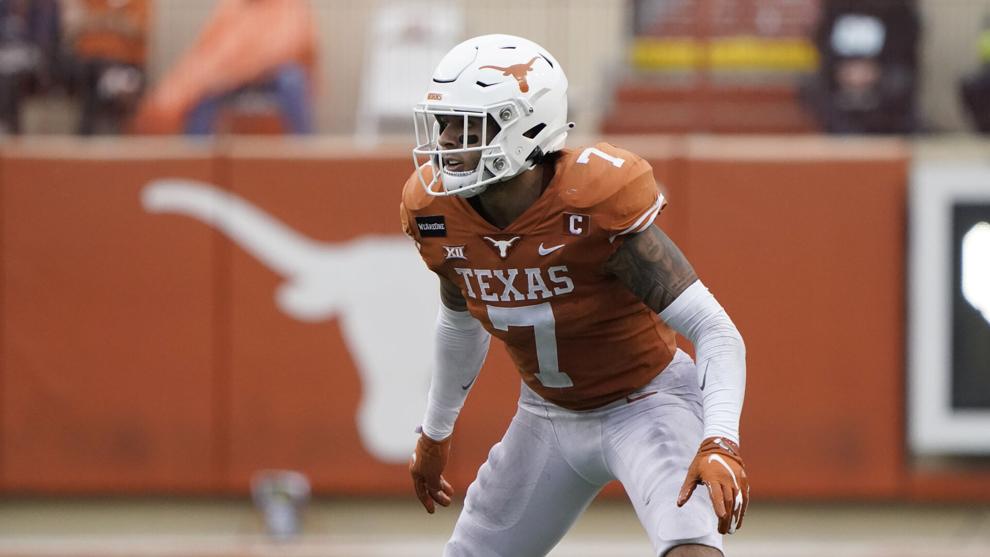 School: Texas 
Awards: Big 12 Defensive Freshman of the Year (2019)
Career stats: 173 tackles, eight passes defensed, five interceptions
How he fits: Safety was a priority for the Broncos and Sterns is a valuable pick in the fifth round. With Kareem Jackson on a one-year deal, Sterns might be groomed as his replacement. He'll also be working alongside Pro Bowler Justin Simmons. 
"I look up to Justin Simmons and watch him all the time so be able to learn from him will mean a lot," Sterns said. "I know what type of player I am. I'm thankful for the Broncos taking a chance on me."
Round 5, pick 164: Jamar Johnson, safety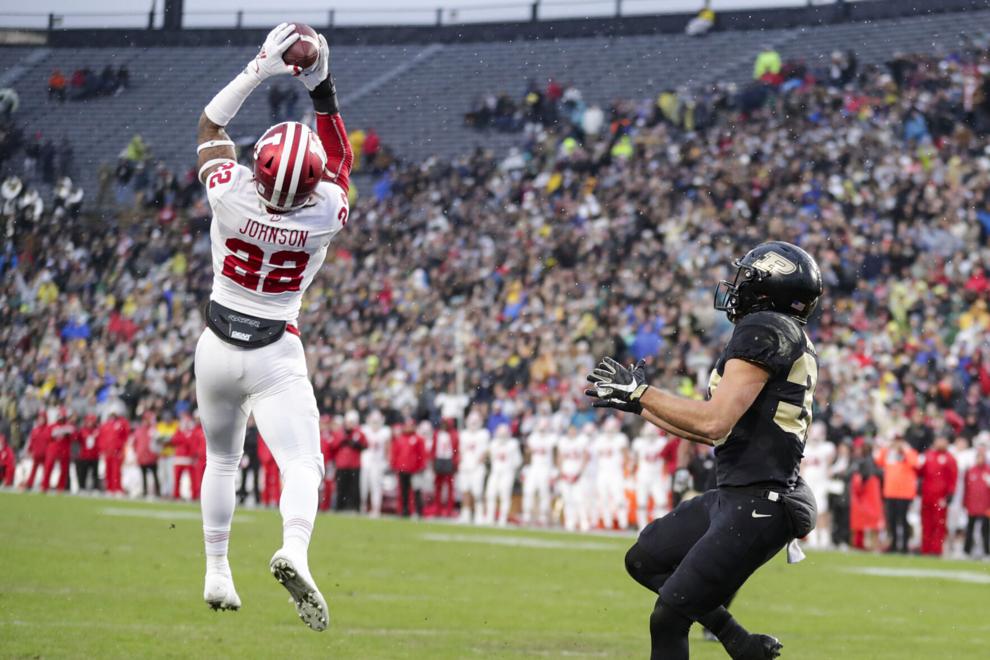 School: Indiana 
Awards: First-team all-Big Ten (2020)
Career stats: 69 tackles, five passes defensed and seven interceptions
How he fits: The Broncos doubled up at safety in the first round, taking Johnson. Denver no doubt needs depth at safety, but this might be bad news for backups Trey Marshall and P.J. Locke, as Johnson and Sterns will compete from Day 1. 
"I take pride in the ball in general," Johnson said. "That's the most important thing as a DB. You're supposed to go in there and not allow a single catch. If anything touches my hands, I'm trying to come down with a pick."
Round 6, pick 219: Seth Williams, wide receiver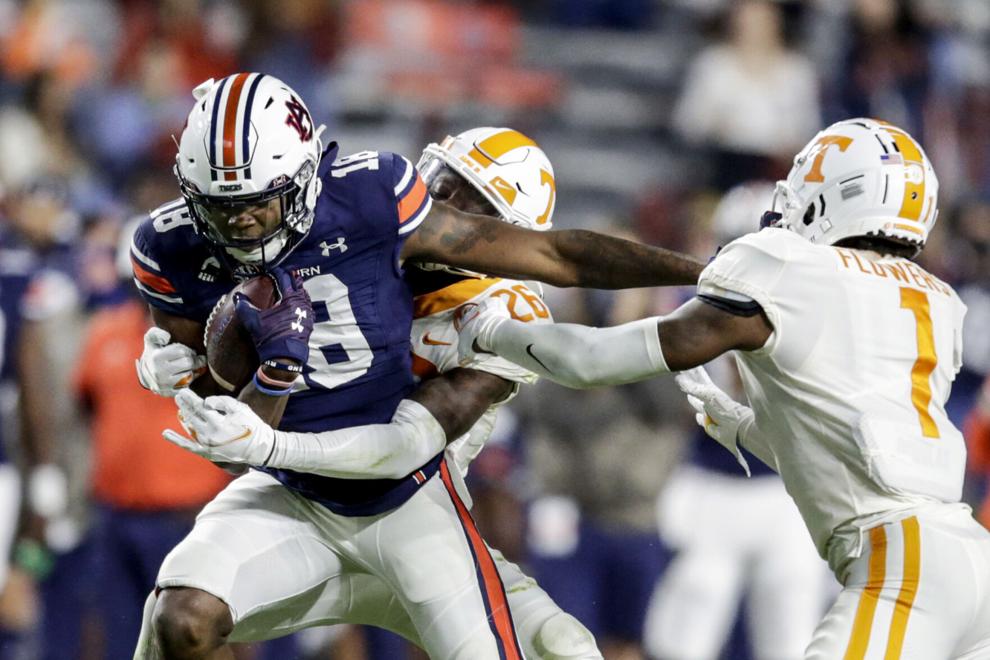 School: Auburn 
Awards: NA
Career stats: 2,214 yards, 132 receptions, 17 touchdowns
How he fits: With Courtland Sutton, Tim Patrick and DaeSean Hamilton entering the final year of their respective contracts, picking up a wide receiver late was a smart move for the Broncos. At 6-3, 211 pounds Williams is a physical wide receiver who could also play special teams. 
"Just being a big-bodied receiver and being able to make plays, that's what I can do," Williams said. 
Round 7, pick 237: Kary Vincent, cornerback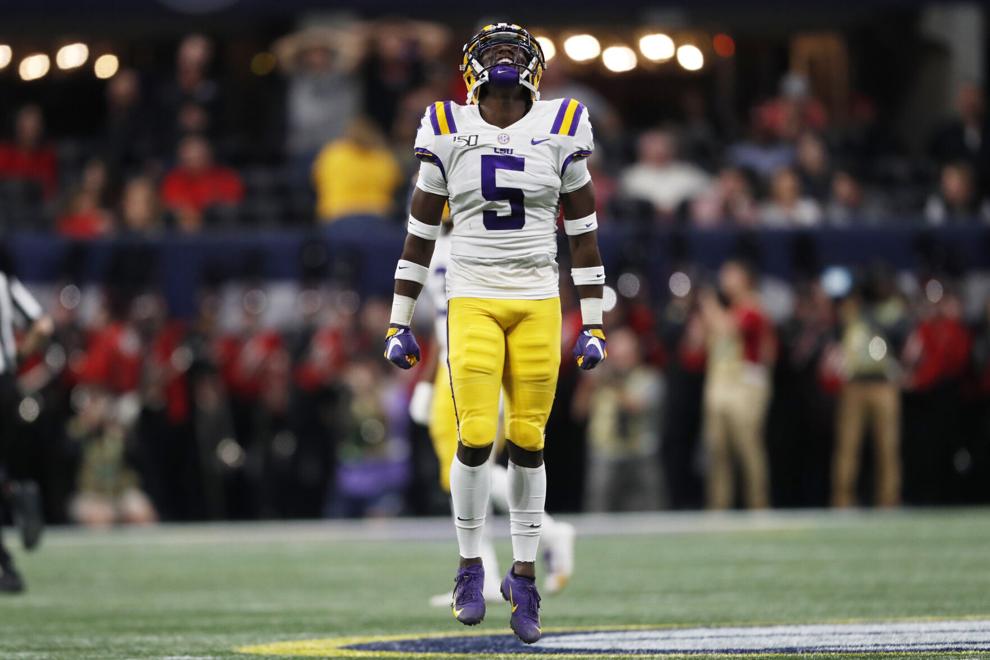 School: LSU
Awards: NA
Career stats: 87 tackles, 15 passes defensed, six interceptions
How he fits: You can't ever have too many cornerbacks, especially if you're the Broncos. After losing several defensive backs to injury last year, picking up Vincent is a good get in the seventh. Vincent was also on the track team at LSU and he opted out in 2020, but was one of the better corners in the country in 2019 helping LSU win the national title. He's also familiar with a certain Bronco. 
"Everybody asked me who was the toughest player I went up against during my college career," Vincent said, "I told them all Jerry Jeudy."
Round 7, pick 239: Jonathan Cooper, outside linebacker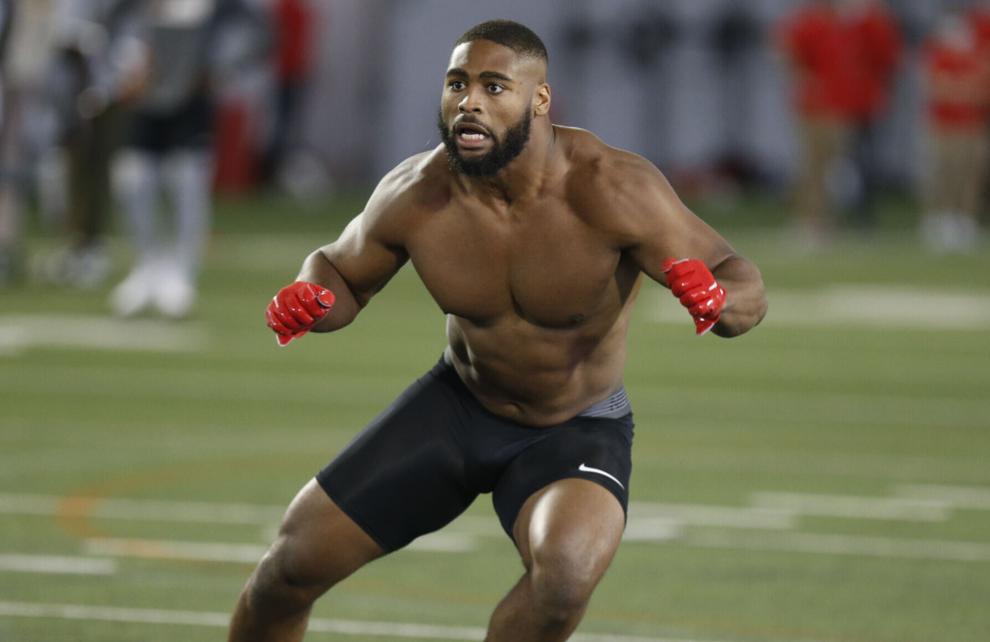 School: Ohio State
Awards: Two-time team captain, chosen to wear the "Block O" jersey for character and selflessness
Career stats: 77 tackles, 3.5 sacks, one forced fumble
How he fits: Having already added an inside linebacker in Browning, the Broncos took another Buckeye to add depth at outside linebacker. Cooper was consistent at Ohio State, playing mostly defensive end at 6-4, 257 pounds. 
"Baron and I are really close," Cooper said. "That's my guy. Denver did a great thing with getting two Buckeyes. ... The feeling is surreal. They are going to get everything I've got."
Round 7, pick 253: Marquiss Spencer, defensive end
School: Mississippi State
Awards: NA
Career stats: 110 tackles, 23 tackles for loss, seven sacks
How he fits: Spencer played five years at Mississippi State and provides depth for the Broncos up front. He wasn't the most productive college player, but did have a career year in 2020 with three sacks, despite suffering a serious neck injury. 
"My neck feels good. I feel good," Spencer said. "I'm ready to rock'n'roll."