There's nothing sentimental about this weekend's trip back to Southern California for Karl Dorrell.
He's returning to the school where he played in the mid 80s and was the head coach from 2003-07 — UCLA.
But he's been very clear all week — this game is not about him. Colorado has a chance to get back-to-back wins for the first time all season and there's some real momentum building thanks to an offense that's starting to find its stride under freshman quarterback Brendon Lewis.
"It will be interesting being on the other sideline, but I'm looking forward to it," Dorrell said. "It's a very important game for us. We need to continue to play positive football and get better each and every week. There's no sentimental issue. More importantly to me is having our team continuing to strive on what they've been doing the last two weeks and keep improving."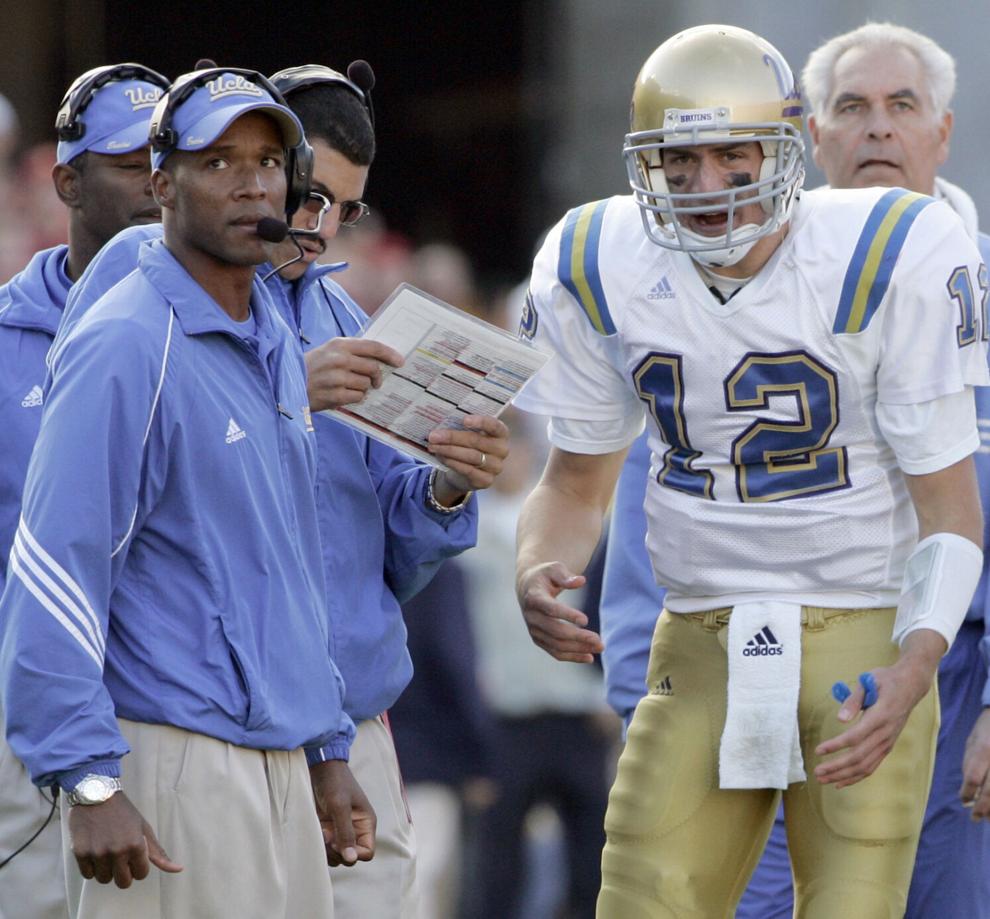 These last two weeks — a win against Oregon State in double overtime and a road loss at Oregon — have been very encouraging for an offense that desperately needed to see some success.
Lewis looks confident and is delivering the ball to his talented wide receivers and the running game led by Jarek Broussard is starting to look like it did in 2020 when the Buffs were able to run the ball up and down the field with little resistance.
But it all starts with Lewis and his calm demeanor that sets the tone for the rest of the team.
"[The game] has slowed down," Dorrell said. "We're still leaving some offense out there, so he's not seeing everything the way that we'd want him to, but he's definitely grown so much. He is confident and we're going to continue to progress for him as he moves forward."
Lewis has thrown for six touchdowns over the last two weeks and has completed over 70% of his passes.
"I've been impressed with the level of maturity that he had to endure over the course of the season," Dorrell said. "There was challenges at the start where there was inconsistencies in his game and he knew that. Instead of being down on himself about it, he knew that he had to work harder. He had a lot to shoulder on his plate when you're the quarterback. He's come a long way since the start of the season and he knows he's not a finished product, but he's confident he can get where he wants to go."
The Buffs defense hasn't been quite as productive as usual in recent weeks and although a lot of that can be attributed to Nate Landman's absence, Dorrell says that's not a good excuse.
It won't get any easier against a talented UCLA offense led by coach Chip Kelly.
Senior quarterback Dorian Thompson-Robinson will return this week for the Bruins and he poses a major threat in both the run and passing game.
But at this point of the year, CU has faced plenty of veteran QBs and is ready for the test on Saturday night in L.A.
"You know what I say about veteran starters — they're hard to defend," Dorrell said. "[Thompson-Robinson] has played quite well this year and in really critical moments when they've needed first downs and fourth down conversions. He's been dynamic in getting those things done. He's another one of those guys just like Arizona State's quarterback, just like Cal's quarterback that are seasoned in their offense. They're hard to defend, but that's a challenge we stand to take."
The game kicks off off at 7 p.m. on the Pac-12 Network and can be heard on KOA 850 AM and 94.1 FM.