Steve Snell waited more than 30 years to check this box, and it came with an extra special caveat.
The N.C. State director of basketball operations, who spent seven seasons as an assistant at Air Force, made his first NCAA Tournament appearance and did so with his son, Jordan, on the Wolfpack roster as a freshman.
"It's what it's cracked up to be," said Snell, a college assistant since 1989 whose tournament was brief as 11th-seeded N.C. State fell 72-63 to No. 6 Creighton. "It's what everybody talks about."
Snell was at Air Force from 2007-14, serving the final two seasons as the associate head coach under Dave Pilipovich.
Pilipovich's wife, Kelly, and daughter, Kelsey, joined Snell's wife, Ann, in the Ball Arena seats in support of the Wolfpack on Friday.
Jordan, who attended Discovery Canyon through his first year of middle school, was a fixture at Clune Arena as a youngster, often shooting baskets as the building emptied following Falcons' games.
Jordan, a reserve who played in 10 games this season, did not appear in Friday's loss, but both father and son appreciated the magnitude of reaching this stage together.
"Couldn't be better," Steve said.
"It's amazing just because he's been trying to do it for so long and my first year in college I got to make it with him," Jordan said. "I'm sad we came up short, but I had a blast. Doing it with my dad made it that much more special."
***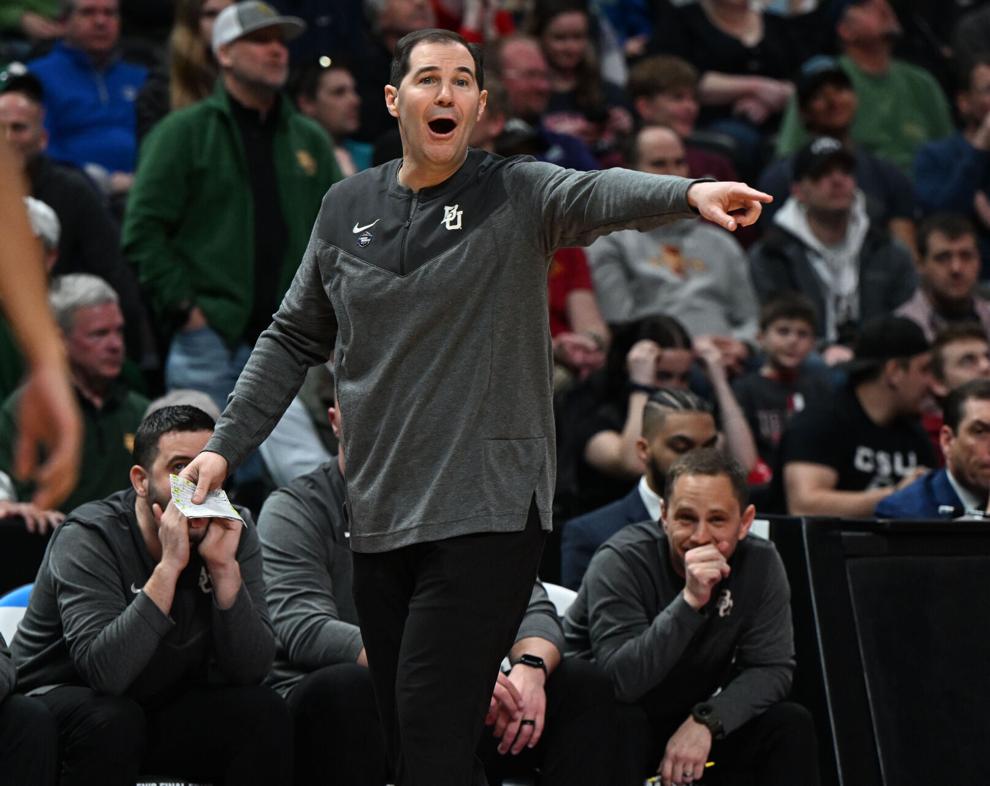 UC Santa Barbara traveled across the floor after shaking hands with Baylor and waved goodbye to a group of fans that had traveled in support of them.
The 14th-seeded Gauchos flirted with an upset bid, leading No. 3 Baylor by one point at halftime, before falling 74-56.
They wanted to be sure the last taste of a record-breaking season was one of gratitude.
"UCSB is a family," guard Ajay Mitchell said. "We're so grateful to have all those people come to those games, especially in the tournament."
The Gauchos went 27-8 and made their seventh NCAA Tournament appearance.
"We're all going to be connected for life because they hung two banners, a regular season and a conference tournament championship, broke the record for all-time wins by four games – really hard to do in college basketball.
"We'll all be connected forever with that record."
***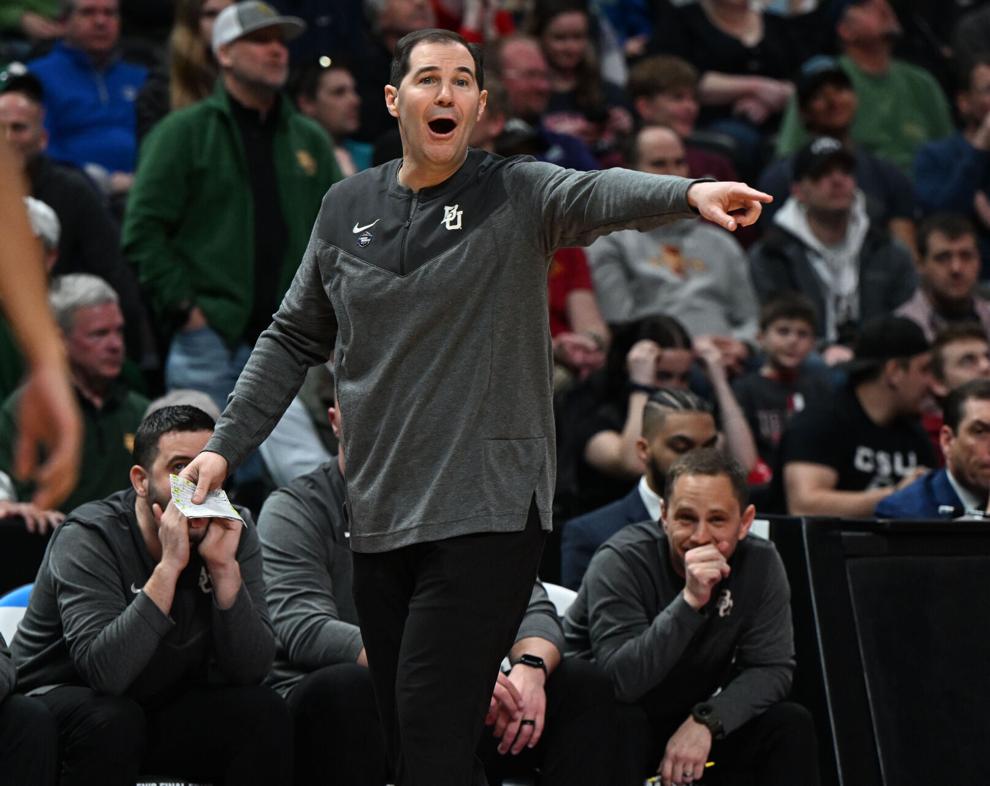 What were the effects of the altitude? Impossible to say, except that it led to a night of frequently interrupted sleep for Baylor coach Scott Drew.
Drew had a conversation with Caleb Lohner, a BYU transfer with a history of playing at high altitudes, on the day before the game.
"I told him we should be drinking 10 to 12 water bottles," Lohner said he told his coach. "I don't know if that's an exact scientific number that you should be drinking. But I think we have a great staff. They've helped us all stay hydrated and doing the proper work to help our lungs and oxygen levels during the game. I think we were good in that area."
It obviously worked. Baylor, which played 10 players for at least five minutes, outscored UCSB 39-20 in the second half to fend off an upset bid.
But, Drew noted …
"What (Lohner) didn't take into account was when you get in your 50s you wake up three or four times in the middle of the night to pee."
***
The Zags had Colorado on their side Friday.
CU head coach Tad Boyle and Buffaloes assistant Billy Grier sat in the Gonzaga friends and family section at Ball Arena. Boyle is close friends with Gonzaga coach Mark Few, and Grier was a longtime Gonzaga assistant.
***
Ever wonder what it's like in a winning locker room at the NCAA Tournament? Well, they're not so different from the rest of us. Someone's in charge of flipping between TBS and truTV and they better not leave it on a commercial.
Take Gonzaga's late Friday. Zags great J.P. Batista, who is now on the staff, changed channels with Miami-Drake in a tie game. 
"JP!"
"What are you doing?!"
"JP! Turn it back!"
***
No. 16 Fairleigh Dickson's monumental upset of No. 1 Purdue shook Ball Arena as well.
With Gonzaga up 20 on Grand Canyon, the Jumbotron operator hit the crowd with the final seconds of the second 16-1 upset in NCAA Tournament history. And the crowd went wild.
***
If you're one of the lucky ones who scored seats for Sunday's Round of 32 games, keep an eye on Drew Timme's secret handshakes. The Gonzaga All-American has a couple dozen of elaborate greetings, which he dishes out to teammates from starting intros to final horn.
"Just always like having handshakes with bros," Timme explained under a mustache.